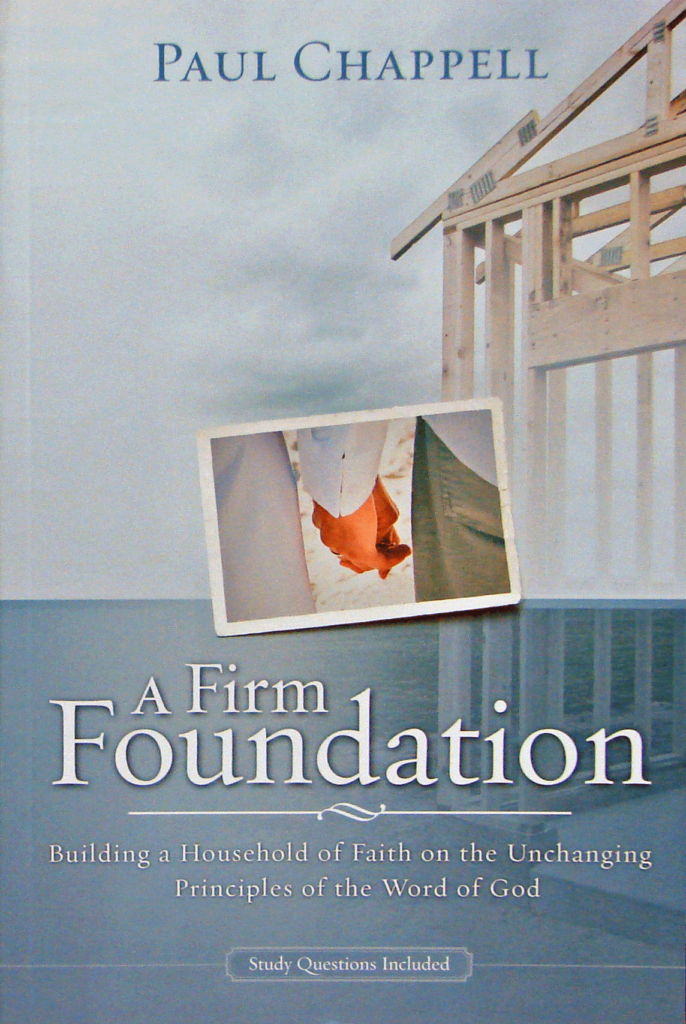 A Firm Foundation
Building a strong home doesn't happen by accident or default. Every well-built house must first have carefully designed blueprints, a strong foundation, and a competent builder. Even so, a strong Christian home can only be the product of the blueprint of God's Word, the foundation of Jesus Christ, and the daily guiding hand of God's Holy Spirit.
If you are determined to understand and follow God's design for your family, this book will establish your footing on solid ground!
A Firm Foundation
by Paul Chappel
Available as a Paperback.