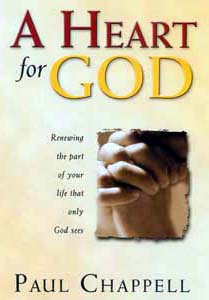 A Heart for God
In this high-pressure society it is easy to lose focus and fall into a routine. When the intimate relationship with Christ is lost, it is impossible to maintain the joy, peace, and happiness that abound in service done with a true heart for God. Gat them back! Each chapter of A Heart For God explodes with biblical truth giving you the courgae, desire, and means to identify and develop a heart for God.
A Heart For God: Renewing the Part of Your Life that only God Sees
by Paul Chappell
Available as a Paperback.