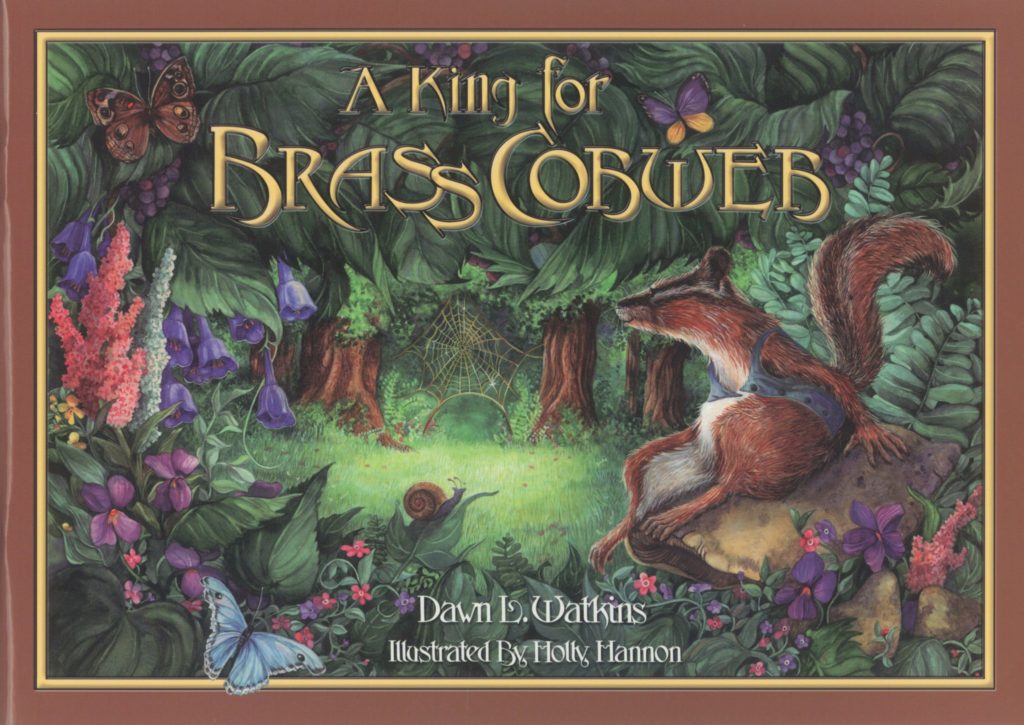 A King for Brass Cobweb
The Kingdom of Brass Cobweb has many remarkable treasures, including a peppermint lake and a great shining web of brass for a gate. But what is a kingdom without a king? When the citizens of Brass Cobweb decide to find a king, Grandmother Cricket says the Chipmunk should be the one to go.
Chipmunk leaves on his journey with a bundle of food and Grandmother's advice: find a king who is brave and wise and true. He sets out for the Copper Hills, encountering many dangers and seeing many rare sights. Among all his new acquaintances, however, he cannot find one who is brave and wise and true. He returns home thinking he has failed, only to discover that he has succeeded brilliantly.
A King for Brass Cobweb
By Dawn L. Watkins
Illustrated by Holly Hannon
Available as a Paperback.