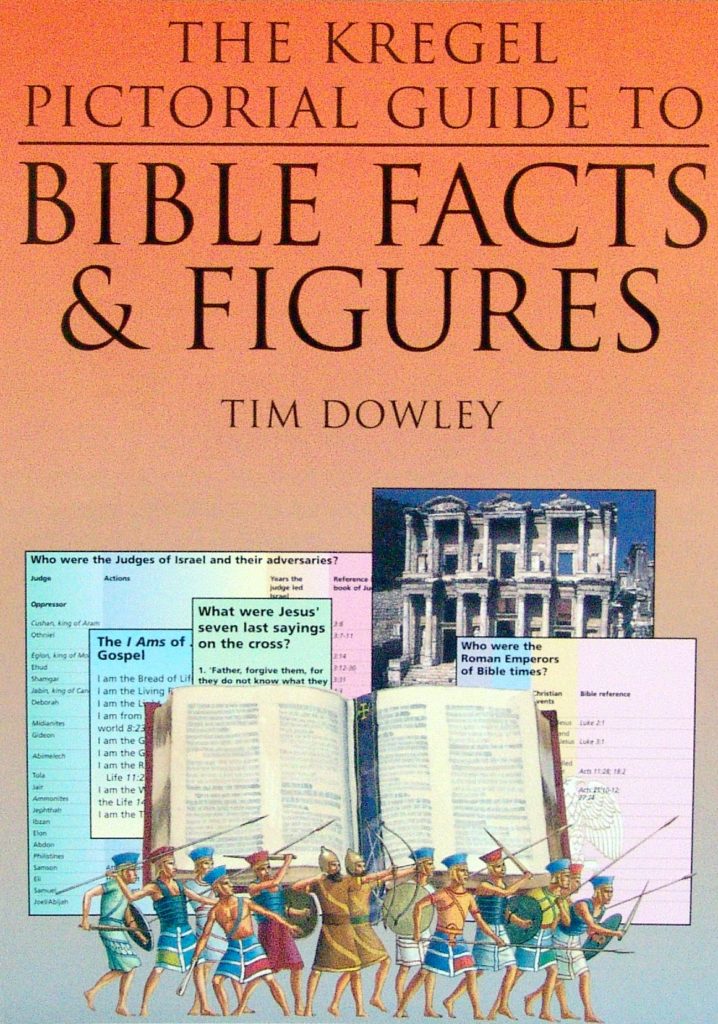 Bible Facts and Figures
Where can you find a special Bible verse for a birthday celebration?  What animals and birds are mentioned in the Bible?  What is the Apocrypha, and why is it in some Bibles and not others?  These questions and dozens more are answered in this informative and practical collection of Bible facts and figures.
Includes:
-over a dozen charts and graphs of key Bible people and events.
-Bible reading plans for Christmas, Easter, and selected books.
-lists of key Bible passages and "where to find help" charts.
-a look at other religions mentioned in the Bible.
-charts and lists of the life, teachings and miracles of Jesus.
-selected Bible names and their meanings.
Bible Facts and Figures
by Tim Dowley
Available as a Paperback.