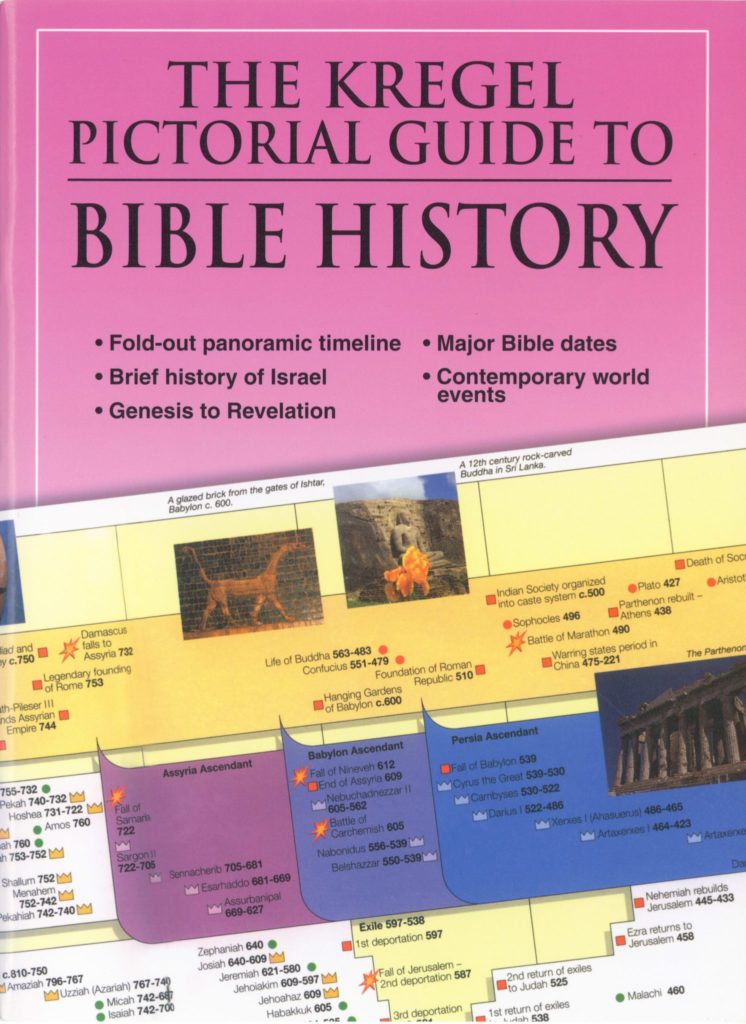 Bible History
This guidebook also comes with a fold-out timeline, which can be used as a classroom or study wall chart. Along with all the important biblical dates, the timeline also displays many events from the world of politics and the arts that were contemporary with the biblical era.
This book also includes a succinct and illustrated summary of the history of Israel by Dr. David Payne of London Bible College.
Bible History
by Kregel Publications with an illustrated summary by Dr. David Payne
Available as a full-color, medium-sized booklet.