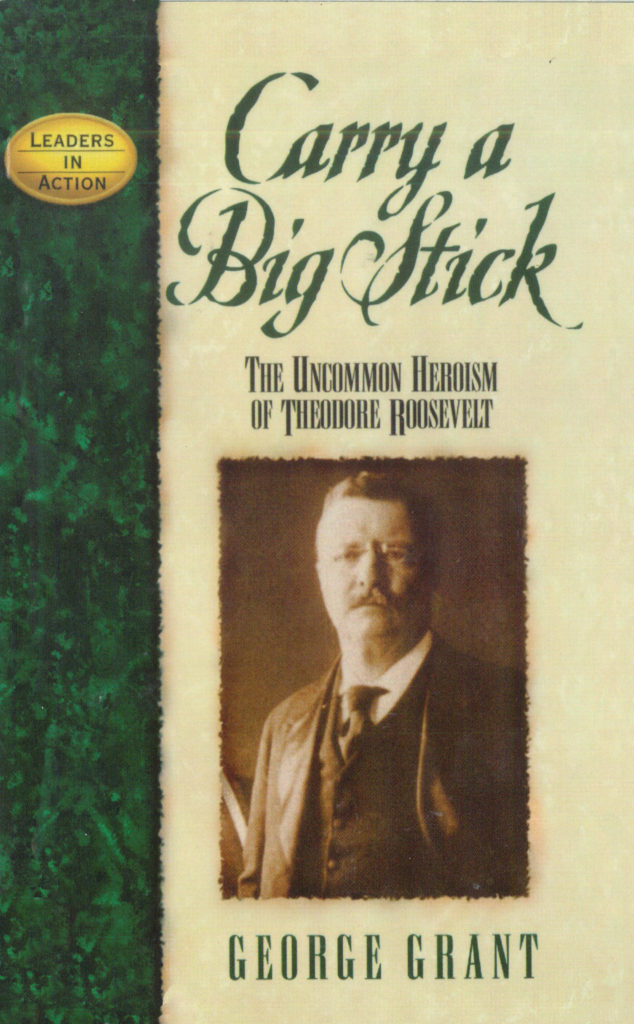 Carry A Big Stick
Roosevelt: A Giant Among Leaders
Theodore Roosevelt stands out as one of the most exceptional leaders in American history. He was a devoted husband and father, a politician, a soldier, a war hero, a journalist, an editor, a cattle rancher, a scientist, a historian, a writer, a athlete, a hunter, and a diplomat.
While the list of his exploits seems imposing, it was his passionate commitment to do what he believed was right and good and true the was dynamically compelling— even to those who opposed him.
Theodore Roosevelt was a hero.
In this thought provoking look at his leadership in action, we see why he not only earned the respect and admiration of his contemporaries, but why, even today, he continues to capture our imagination.
Carry A Big Stick
by George Grant
Available as a paperback