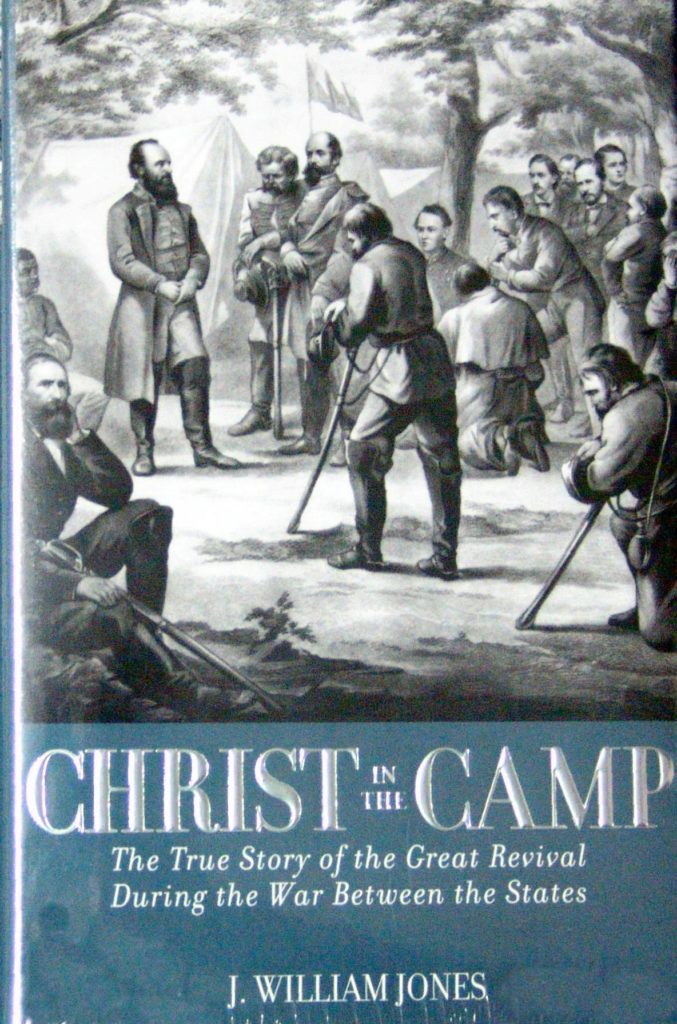 Christ in the Camp
Herein are recorded stories of the heroism of chaplains who stood in the line of battle to minister to the fallen or worked at the bedside of fatally ill comrades...It tells of worship services in camps attended by ten, a hundred, or a thousand men gathered to hear the Word of God expounded. Here too, we read of the Christian generals who supported the many facets of Gospel work: Robert E. Lee, Stonewall Jackson, J.E.B. Stuart, and others.
Christ in the Camp:
the True Story of the Great Revival During the War Between the States
by J. William Jones
Available as a Hardback.