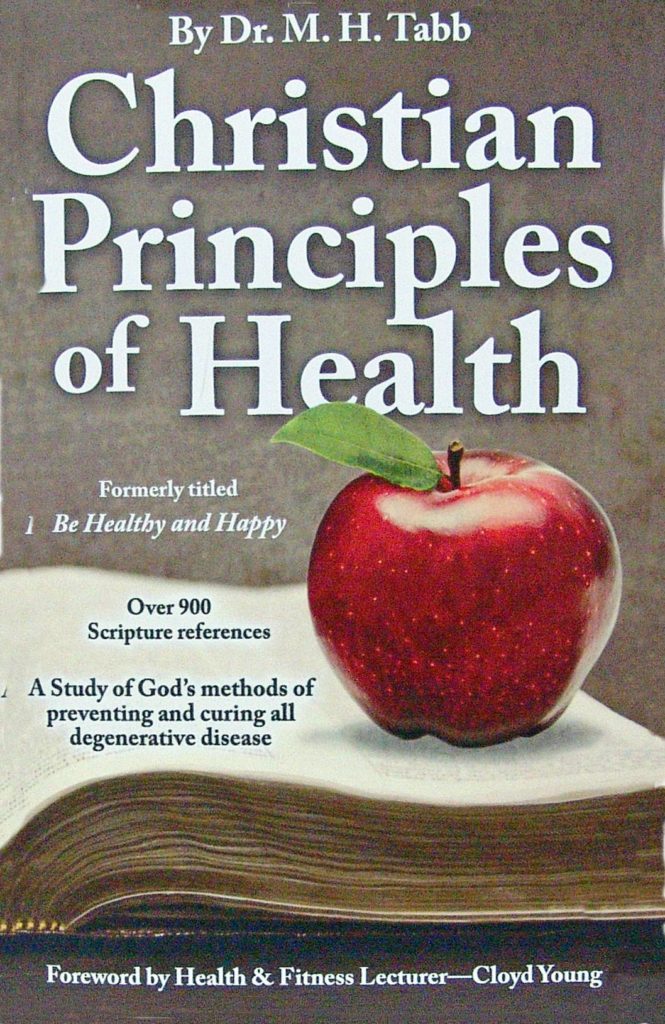 Christian Principles of Health
Generally, God intends for His children to serve Him in able-bodied good health, as we shall see when we consider the eight reasons the Bible gives for sickness. Surely God knows best how to keep our bodies healthy. In fact, His conditional promise guarantees our good health if we observe His regulations on the matter. For better health and a longer, happier life with which to serve the Lord, may the reader, with open mind and open Bible, read through this book, carefully weighing by The Book what the author says.
Christian Principles of Health, formerly titled Be Healthy and Happy
by Dr. M. H. Tabb
Available as a Paperback.
(note: soon it will be available as a PDF.)