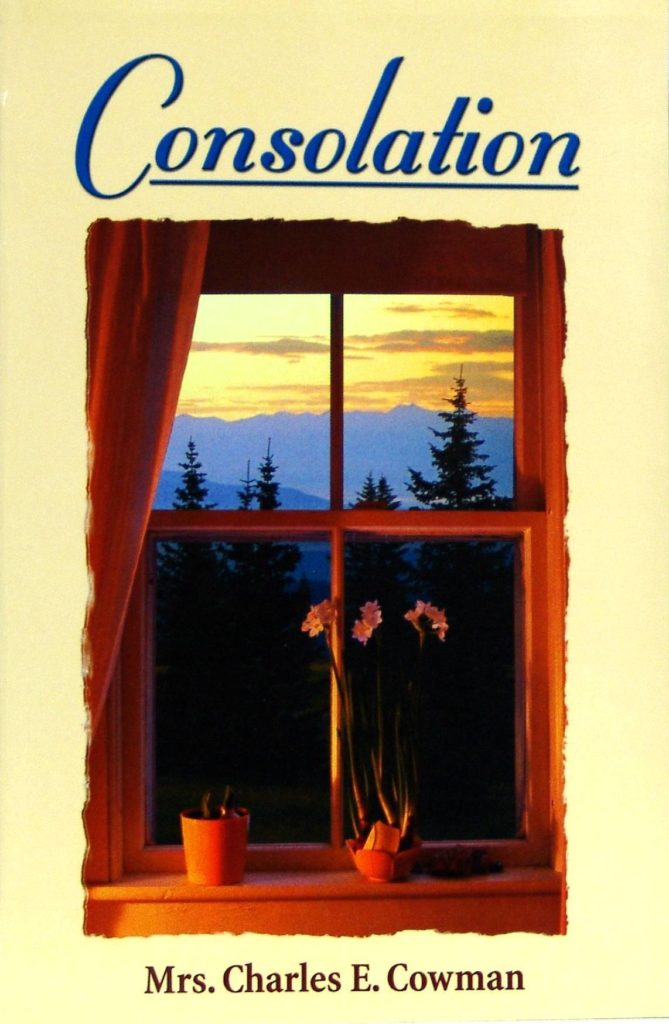 Consolation
Seldom does the life of an individual touch the lives of literally millions around the world and continue to influence them for years after death. Yet that is exactly the life of Mrs. Charles E. Cowman. In her life, she touched lives on three continents of the world; since her death, through her books and testimony, she has continued to stir and bless the hearts of millions.
This book, Consolation, was put together after her death. We trust this splendid collection of spiritually sympathetic admonitions will become as warming rays of the sun, amidst the dark clouds and swirling winds of sorrow in the lives of all who walk its wondrous pages. And may your tears dissolve into the dew of hope for a bright tomorrow.
Consolation
by Mrs. Charles Cowman
Available as a Paperback.