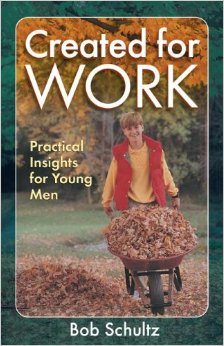 [et_pb_slick_woo_gallery _builder_version="3.2" image_size="woocommerce_single" link_slides="on" arrows="on" dots="off" center_mode="off" autoplay="on" pause_on_hover="on" adaptive_height="off" vertical="off" fade="off" background_color_gradient_type="linear" background_color_gradient_direction="1px" background_color_gradient_direction_radial="center" background_color_gradient_overlays_image="off" arrow_colour="#6b6b6b" animation_style="zoom" /]
Created for Work
Modern culture seems addicted to ease and entertainment. It has produced a generation of educated yet often dishonest, unproductive, and weak-willed men. God desires higher standards for His people. He is looking for young men who do not shy away from hard work, who are not afraid to get their hands dirty, who can follow directions, think creatively, respect authority, and happily complete their duties in a timely manner. These are the ones He is training up to be future fathers, teachers, and leaders. Created for Work inspires young men and offers the tools and encouragement they need to embrace God's ways and always give an honest day's work.
An absolutely must read book.
Created For Work
by Bob Schultz
Available as a Paperback.