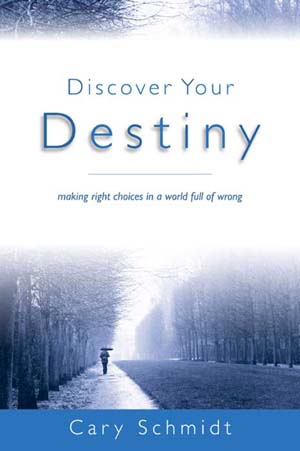 Discover Your Destiny
Life–you get one chance! No
u-turns, no mulligans, no re-tries. Is there a way to know for sure that you are experiencing God's best? Is there a way to be positive that you are on the sure path of His perfect will?
The ten years between ages 17 and 27 are when most people make their worst decisions. Often these decisions are irreversible! They impact generations to come and they require divine wisdom and insight.
Discover Your Destiny
by Cary Schmidt
Available in Paperback