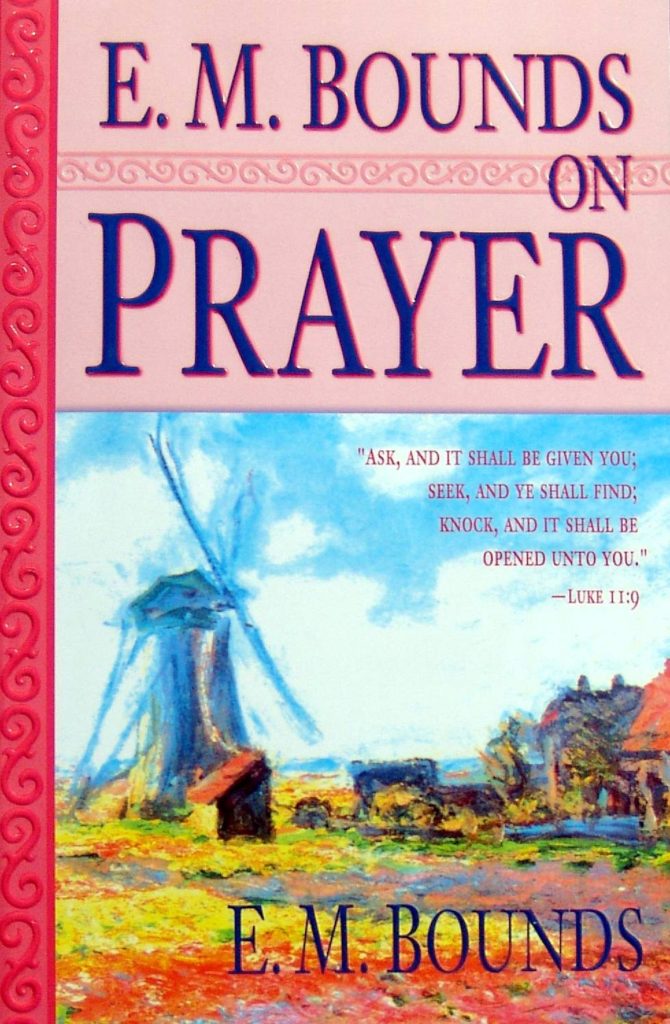 E. M. Bounds on Prayer
Learn the secrets of effective prayer for every need. This godly man has helped generations of people with their prayer lives. This 600+ page anthology contains seven of E.M. Bound's famous books on prayer:
Purpose in Prayer
The Necessity of Prayer
The Possibilities of Prayer
Essentials of Prayer
Obtaining Answers to Prayer
Power through Prayer
The Weapon of Prayer
E. M. Bounds on Prayer
Available as a Paperback.