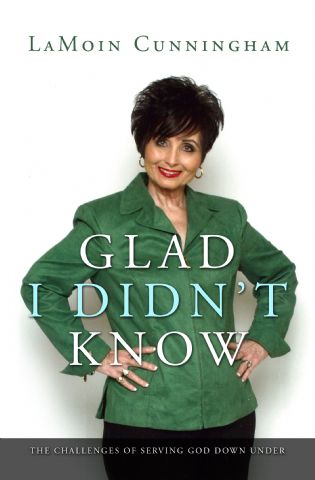 Glad I Didn't Know
LaMoin found much more in Australia than Kangaroos, Koalas, and Aborigines. She was fumigated, swallowed flies, was threatened with death, almost lost her husband, and got her first and only traffic ticket. She experienced loneliness, sickness, and disabling depression that almost ended her life. By God's grace, she became a more effective Christian because of the life-changing lessons learned through those bitter trials.
Glad I Didn't Know
by LaMoin Cunningham
Available as a Paperback.