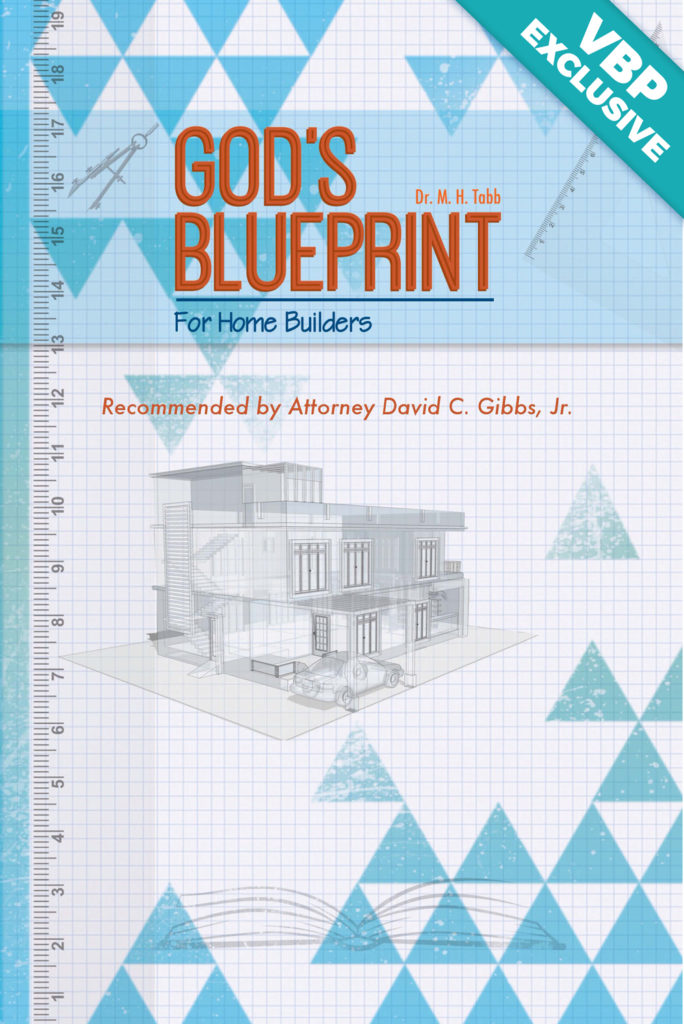 God's Blueprint for Home Builders
"We are living in a day when the family is under attack as never before.  There is an assault against Biblical values that is truly unprecedented in the history of America. The hope of every family is to faithfully obey what the Word of God so clearly declares.
 Dr. Tabb has written an excellent book explaining the Biblical roles for the husband and wife whereby they can form a family unit that is what the Lord will honor and bless.
You will learn from this book how to make your marriage and family strong by applying the wisdom found in God's Blueprint for Home Builders.
I highly recommend it!"
              Attorney David C. Gibbs, Jr.
God's Blueprint for Home Builders – Teachers Addition
by Dr. M. H. Tabb
(Teacher's Edition is spiral bound. Includes a CD with tests and answer keys in a PDF format.)