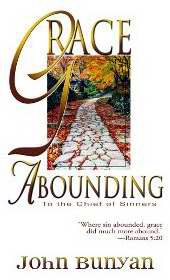 Grace Abounding to the Chief of Sinners
John Bunyan, the author of Pilgrim's Progress, was a great man of faith. He spent twelve years in jail for preaching the gospel, but his conversion and Christian walk weren't easy. With power and inspiration, John Bunyan tells the story of how he changed from the most notorious rebel in his village to a compelling witness for Christ.
Grace Abounding To The Chief of Sinners
by John Bunyan
Available as a Paperback.