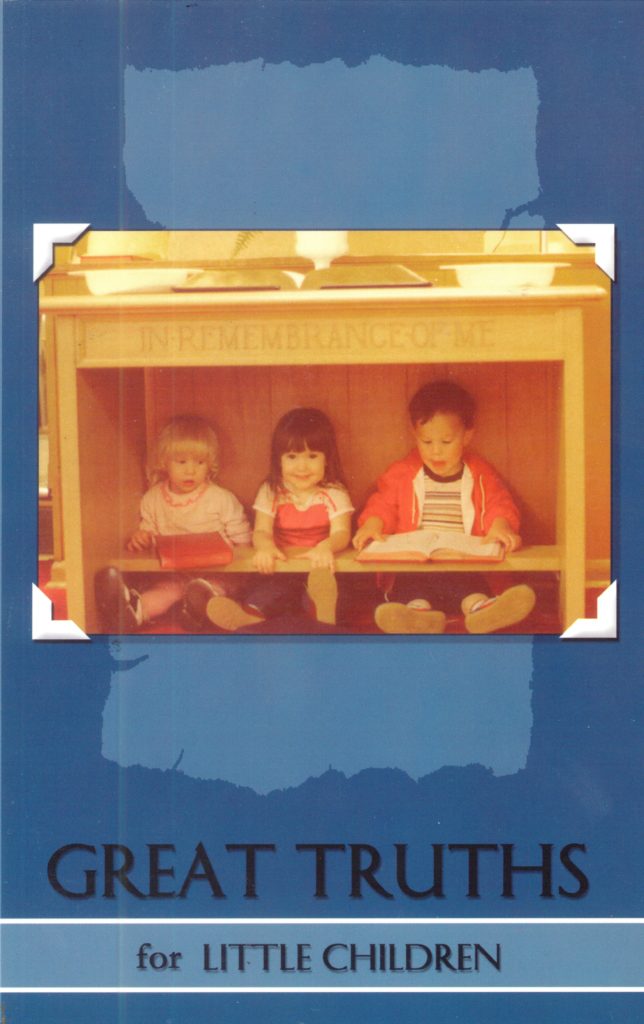 Great Truths for Little Children
Trivial matters all too often occupy our attention, and that of our children, while great truths are neglected. Even many teachers of Christian truth persuade themselves and parents that many Biblical truths are too deep for young children to take in; and so, how rare are those children's books which even attempt to bring the issues which matter the most to the attention of the young!
This unique volume of short stories, reprinted from the 1800's, is a throwback to literature from a generation which refused to settle for the belief that young children can only absorb what is trite and shallow. Putting many of the "great truths" God has revealed in short talks and plain language, this volume is ideal for reading aloud to children three to six years old, and will be enjoyed by many older children and even their parents.
Great Truths for Little Children
By Grace and Truth Books
Available as a paperback