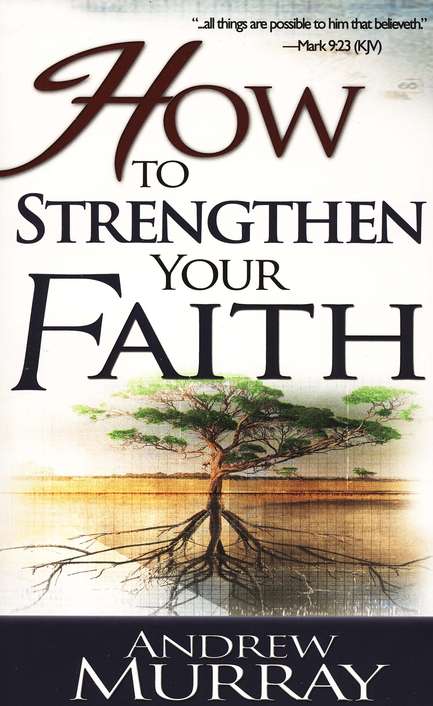 How to Strengthen Your Faith
Faith is a gift from God that is available to all. God's many gifts can become yours. Andrew Murray reveals how you can:
Remove fear from your life.
Experience the Master's healing touch.
Be certain that you are forgiven.
Discover your God-given destiny.
Experience a new peace and joy.
Your prayer life will be transformed as you experience powerful results in your life and as you minister to others!
How To Strengthen Your Faith
by Andrew Murray
Available as a Paperback.