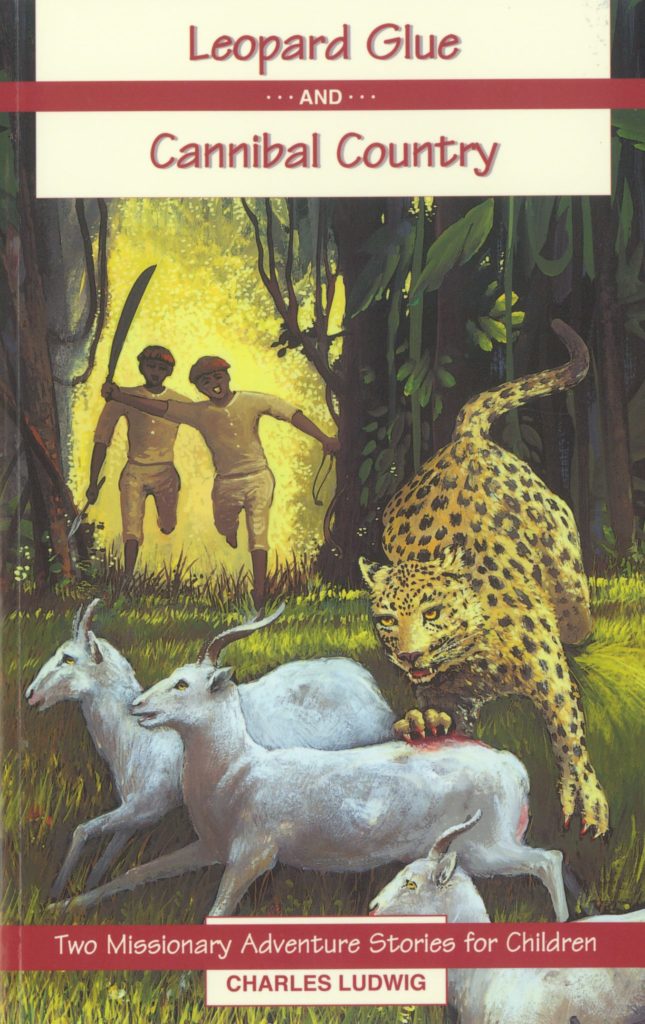 Leopard Glue and Cannibal Country
In Leopard Glue, Kangala, the enemy, tells lies about Ndama and Ochella so they will be punished. Juma, their friend, tells them to return good for evil. They are almost severely punished, but then they catch a leopard. Ndama forgives Kangala and the boys choose to follow their true religion.
In Cannibal Country, Missionary Green wants to take the Gospel to the fierce Niam-Niam tribe. These cannibals see no difference between eating animals or eating people. That is, until they see the fearlessness of Missionary Green and his boys. After this they ask for their friendship and allow them to start a mission station.
Leopard Glue and Cannibal Country
By Charles Ludwig
Available as a Paperback.