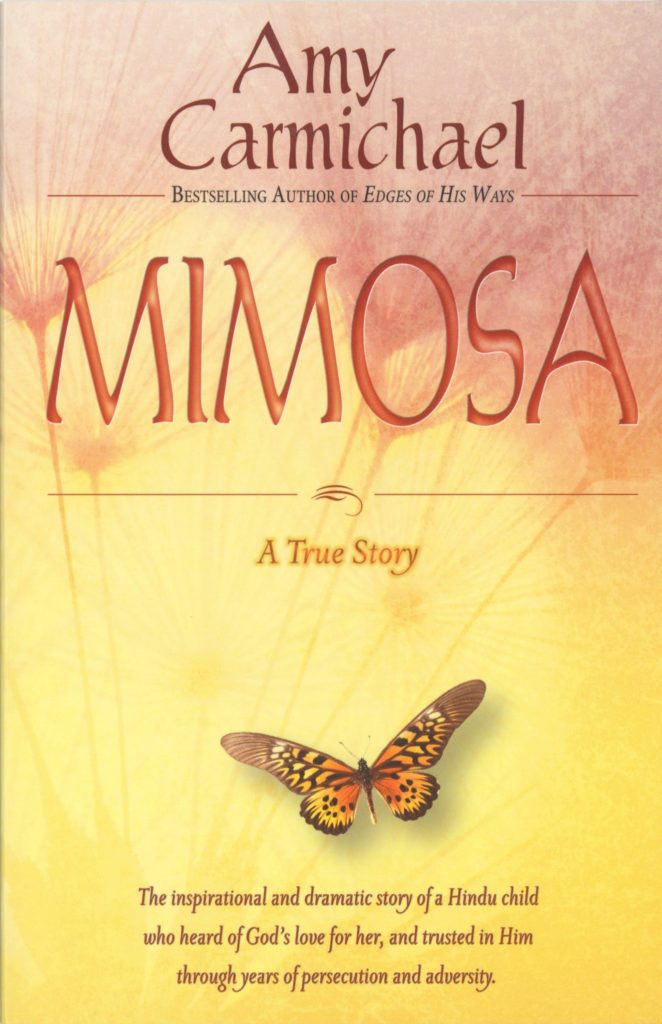 Mimosa
"She was standing out in the sunshine when I first saw her, a radiant thing in a crimson and orange sari, and many bright bangles. She looked like a bird from the woods in her colors and her jewels, but her eyes were large and soft and gentle, more like a fawn's than a bird's."
This child of an Indian village, from a Hindu family, heard one afternoon of a God who loved her, and she lived from then on under His influence. Read this remarkable story of her life, overcoming every kind of opposition and trouble.
Mimosa comes vividly to life in this true story of a soul charmed by God.
Mimosa
by Amy Carmichael
Available as a Paperback.