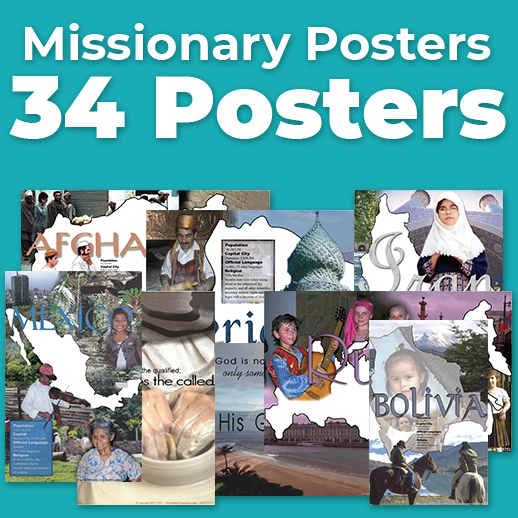 [et_pb_slick_woo_gallery _builder_version="3.2" image_size="woocommerce_single" link_slides="on" arrows="on" dots="off" center_mode="off" autoplay="on" pause_on_hover="on" adaptive_height="off" vertical="off" fade="off" background_color_gradient_type="linear" background_color_gradient_direction="1px" background_color_gradient_direction_radial="center" background_color_gradient_overlays_image="off" arrow_colour="#6b6b6b" animation_style="zoom" /]
Missionary Posters
VBP is printing the 34 beautiful missionary posters produced by Baptist Bible Translators Institute. Seven of these contain motivational messages, and the rest feature individual countries.
Printed on 11" x 17" UV coated card stock for appearance and durability.
At the price we are charging we can only sell them by the set.
Please allow up to 2 full weeks for shipping.