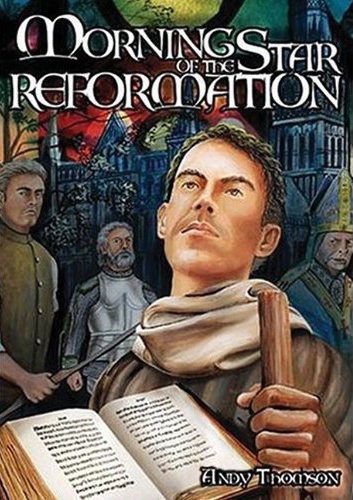 Morning Star of the Reformation
In the 1300s—a spark. In 1517—an  explosion. The man who struck the match was John Wycliffe. It was over a hundred years before the Protestant Reformation. Death and darkness had come to England. God showed one man the answer, and made him both wise enough to write it down and brave enough to defend it.
Historical fiction for young adults, based on the life of John Wycliffe.
Morning Star of The Reformation
by Andy Thomson
Available as a Paperback.