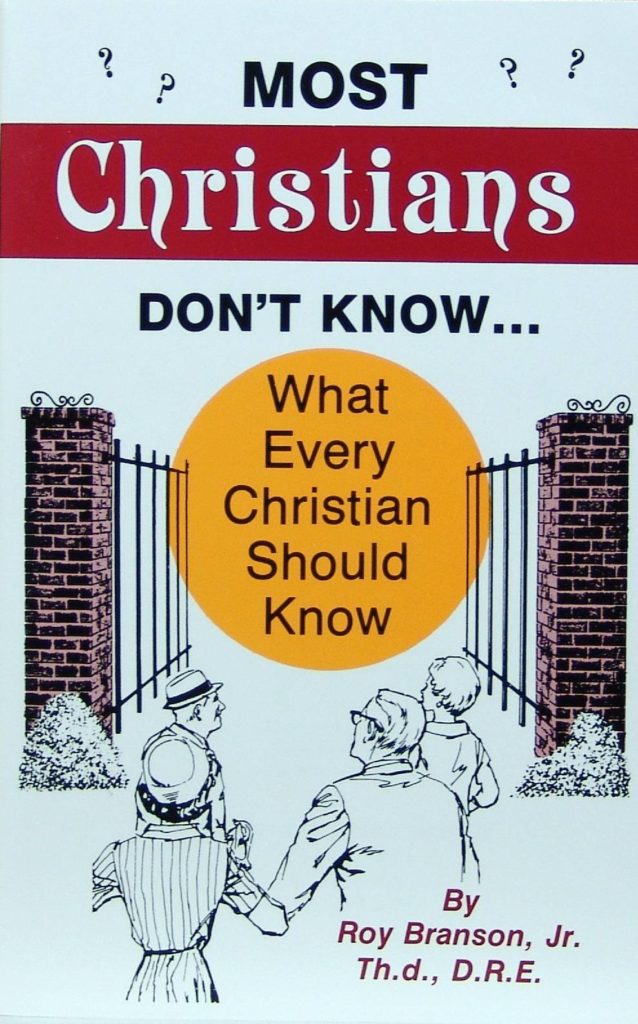 [et_pb_slick_woo_gallery _builder_version="3.2" image_size="woocommerce_single" link_slides="on" arrows="on" dots="off" center_mode="off" autoplay="on" pause_on_hover="on" adaptive_height="off" vertical="off" fade="off" background_color_gradient_type="linear" background_color_gradient_direction="1px" background_color_gradient_direction_radial="center" background_color_gradient_overlays_image="off" arrow_colour="#6b6b6b" animation_style="zoom" /]
Most Christians Don't Know What Every Christian Should Know
Dr. Branson says, "The disgrace of Christianity is that the huge majority of professing Bible believers don't know what every Christian should know. Not one of a hundred can even give a sensible answer as to why they believe the Bible to be the Word of God. Preppie platitudes and squishy clichés are sticky lids to hide an abyss of ignorance."  This readable book, recommended by the late Dr. B. R. Lakin, Dr. Lee Roberson, Dr. E. J. Daniels, and other great leaders, can enlighten the untaught reader and add much to the arsenal of preachers and teachers. Dr. Lakin said of it, "I do not believe I have ever come across a book that was as great a blessing to my life."
Most Christians Don't Know What Every Christian Should Know
by Dr. Roy Branson
Available as a Paperback.