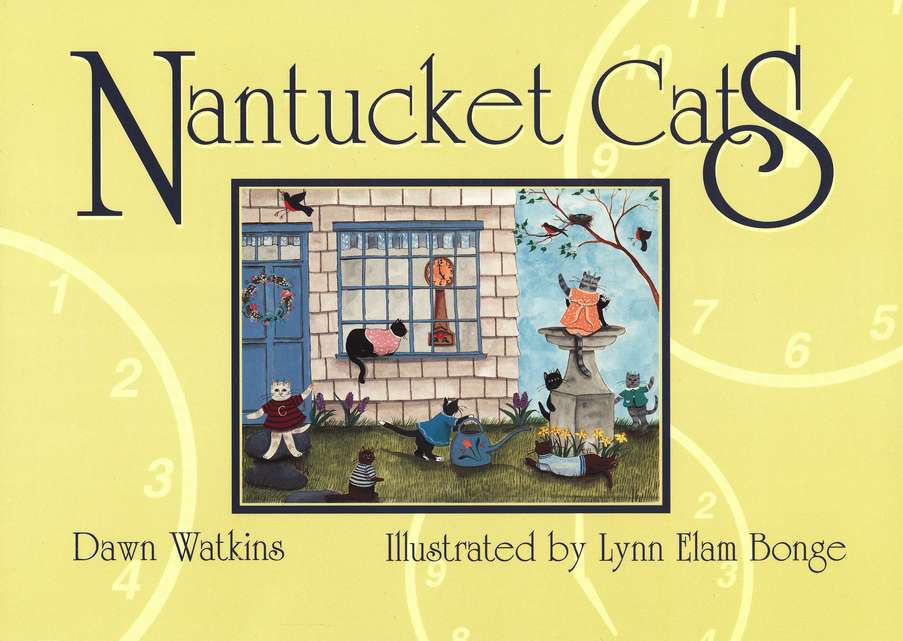 Nantucket Cats
"Nantucket cats May squeak and squawk, But none of them Forget the clock."
So goes the fanciful excursion on Nantucket Island, starring a select group of clever New England cats. Full color folk art, rollicking verse - and of course, the remarkable cats - will delight young readers and also help him to learn to tell time.
Ages: 5 - 10
Nantucket Cats
by Dawn L. Watkins
Illustrated by Lynn Elam Bonge
Available as a Booklet.