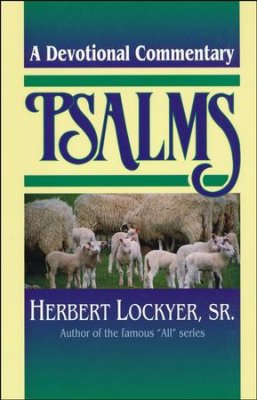 Psalms: A Devotional Commentary
This careful, one-volume commentary will bless the casual reader as well as the Bible student. Ranging widely among historians and classic literature, Dr. Lockyer brings to bear his own remarkable biblical insights gained in a lifetime of study of all 150 Psalms. This devotional commentary was the crowning work of his 96 years and a feast of information and inspiration awaits the reader.
Psalms: A Devotional Commentary
by Herbert Lockyer, Sr.
Available as a Paperback.