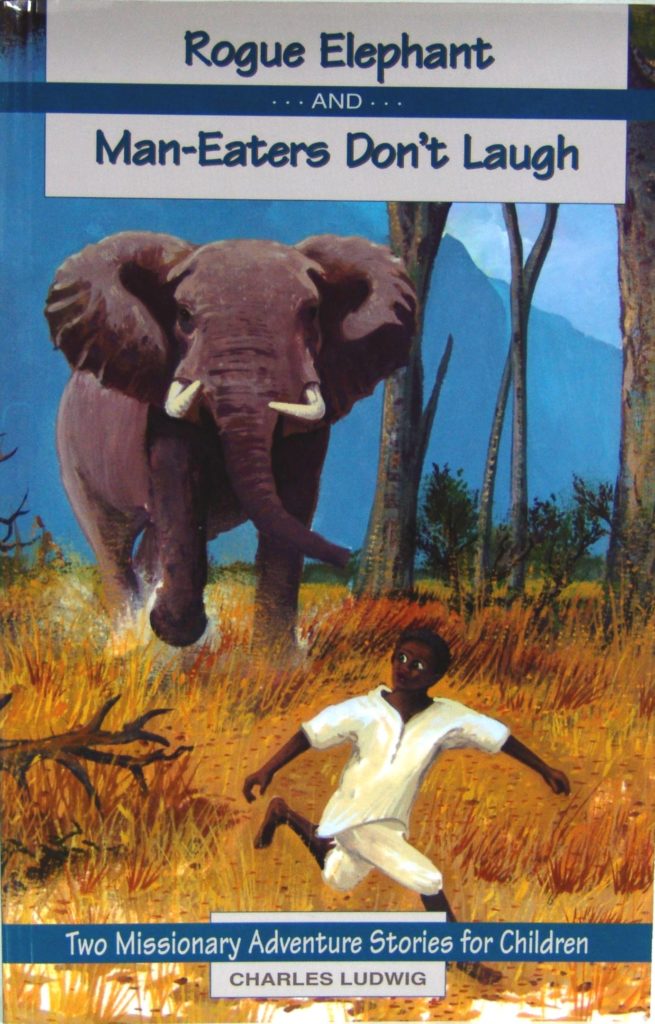 Rogue Elephant & Man-Eaters Don't Laugh
Rogue Elephant & Man-Eaters Don't  Laugh
Go with Missionary Green and his two native boys as they follow the path of a vicious elephant. What adventures they have! In Man-Eaters Don't Laugh, Missionary Green and his boys bring the Gospel to Chief Mugo and his tribe. The witch doctor does everything he can to get rid of the white man. Once exposed and Ndama returns good for evil, the people are ready to listen to the Gospel and accept Jesus Christ as their Savior.
Rogue Elephant & Man-Eaters Don't Laugh
By Charles Ludwig
Available as a Paperback.