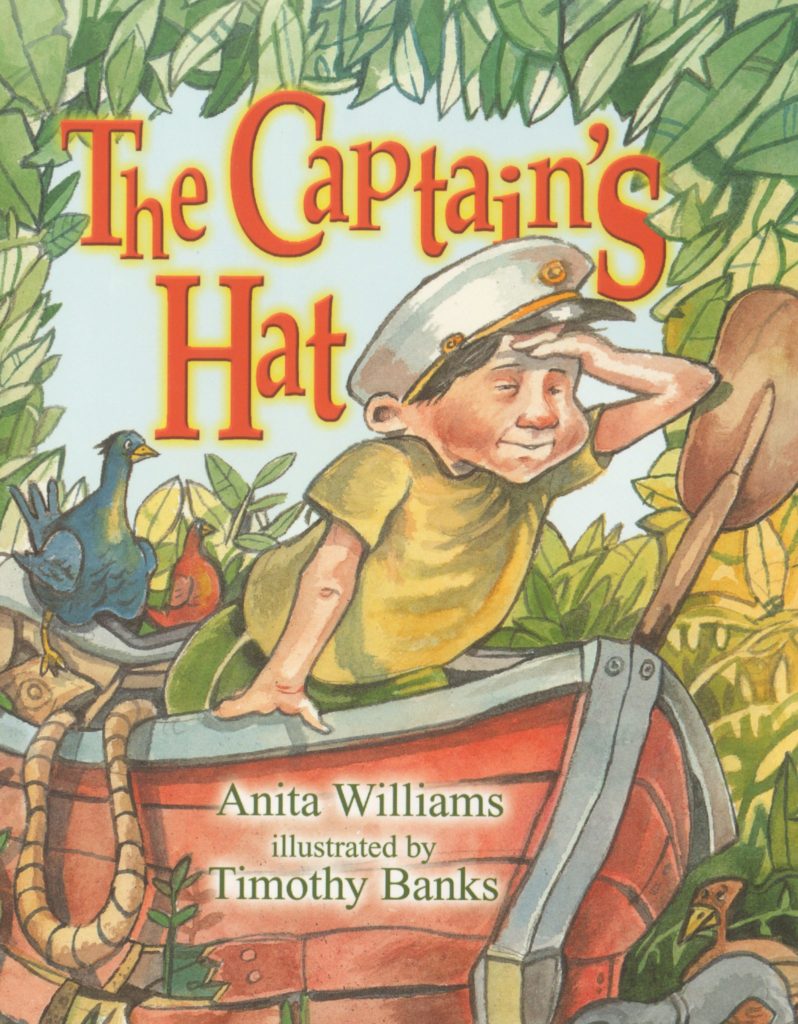 The Captain's Hat
Pedro and Spud explore the Big River, romp through the tangled green jungle, and discover a huge dark ship in the sand. But all the while, Pedro dreams of being a Captain. To twirl the wheel of a ship and sail the seven seas. To be strong and brave and true. To wear a hat that is gold and white and sparkling—a Captain's hat!
The Captain's Hat
By Anita Williams
Illustrated by Timothy Banks
Available as a Paperback.