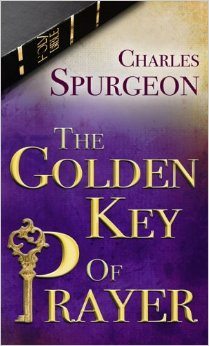 The Golden Key of Prayer
You will delight in this treasury of devotional expressions from C, H, Spurgeon. Readers will discover new and renewed: Motivation to pray. Assurance that God hears and answers prayers. Encouragement that builds faith. Persistence in intercession. Confidence that God keeps His promises.
The Golden Key of Prayer
by Charles Spurgeon
Available as a Paperback.