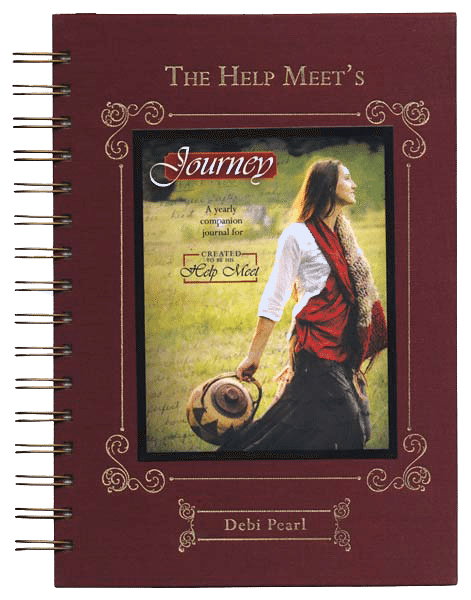 The Help Meet's Journey
Your stories, doodlings, studies, and pictures will become the camera of your soul, recording lasting memories of the miracle God is doing in you. Don't be afraid. God is good. He is looking for someone to bless. It is your turn.
The Help Meet's Journey: A yearly companion journal for Created To Be His Help Meet
by Debi Pearl
Available as a Hardback Spiral Bound.