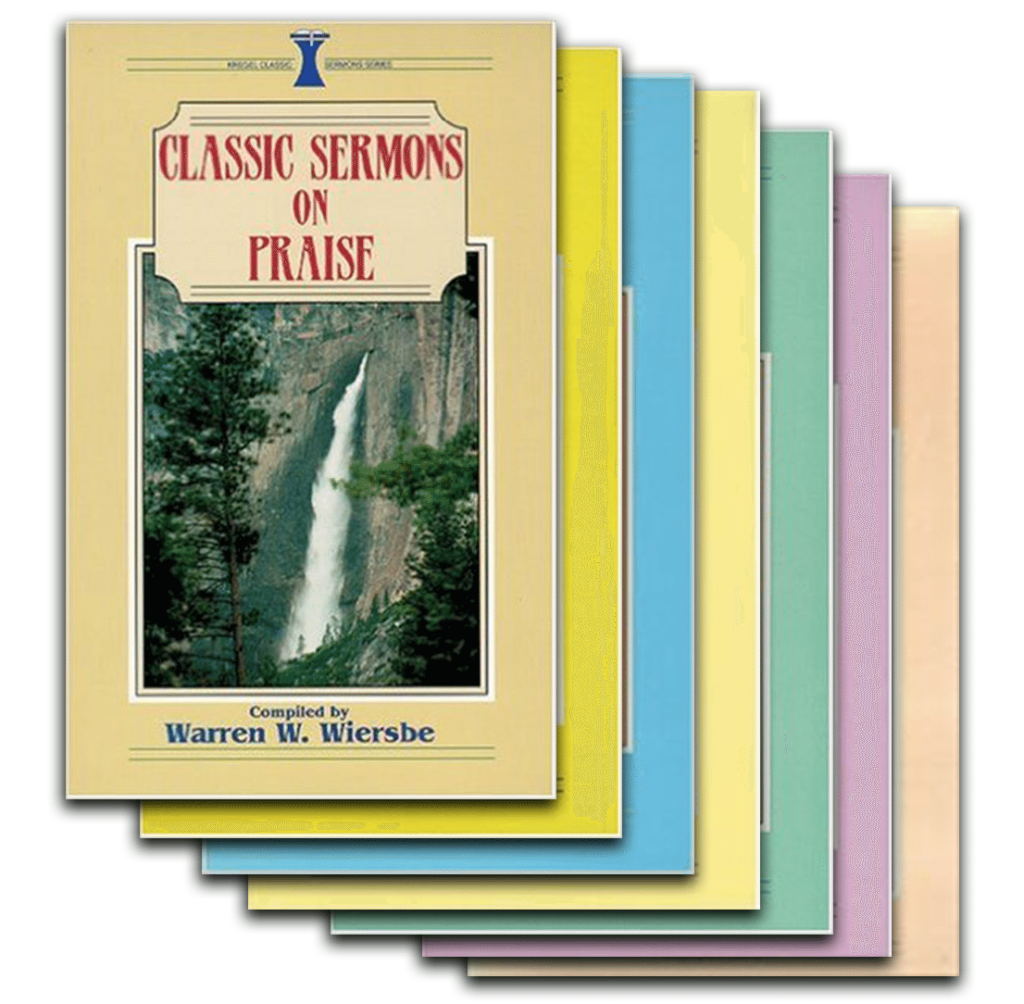 The Kregel Classic Sermons
Each book is compiled by popular Bible conference speaker and author Warren Wiersbe. They provide pastors and speakers with excellent background and starter material for sermon preparation. Three of the books in the series are available in our bookstore. Prayer, Suffering, and the Sovereignty of God.
The Kregel Classic Sermons Series
Compiled by Warren Wiersbe.
Available as Paperbacks.