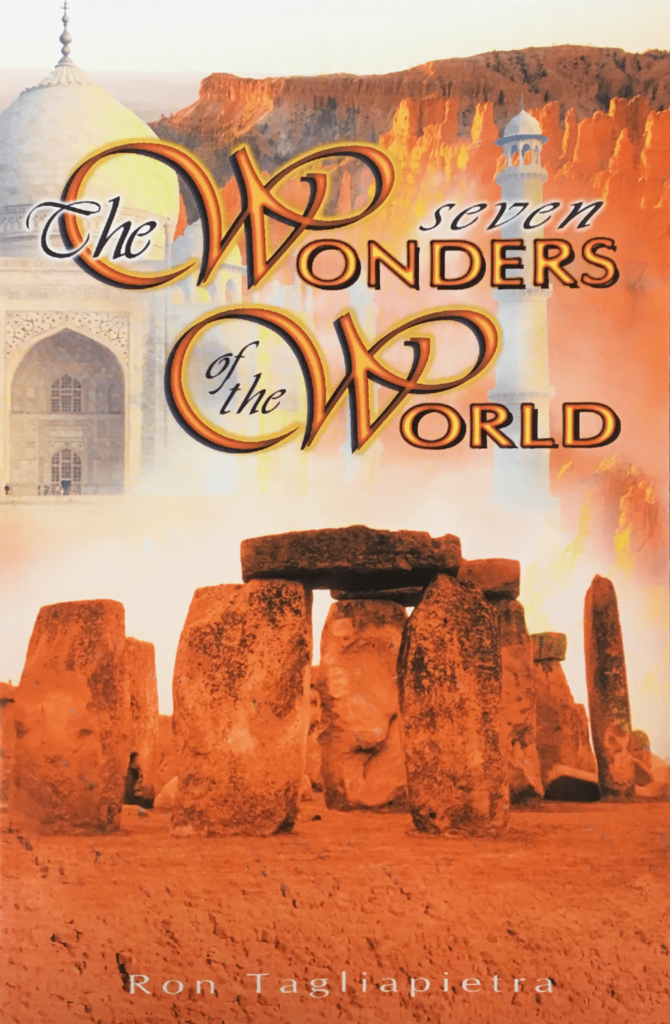 The Seven Wonders of the World
Wonders of the World
Identifying the Seven Wonders of the World intrigues every age. Now through this fact-filled book, you can discover the seven Technological Wonders by first learning the standard set by the Ancient Wonders, one being the Great Pyramid. Explore Stonehenge—one of the seven Archaeological Wonders and one of the most mysterious places on earth. Then from the Taj Mahal to the Grand Canyon, search out the seven Architectural Wonders and the seven Natural Wonders of the world. While enjoying enlightening tips from this ready source, you can travel the globe on a journey you are sure to enjoy.
The Seven Wonders of the World
By Ron Tagliapietra
Available as a Paperback.