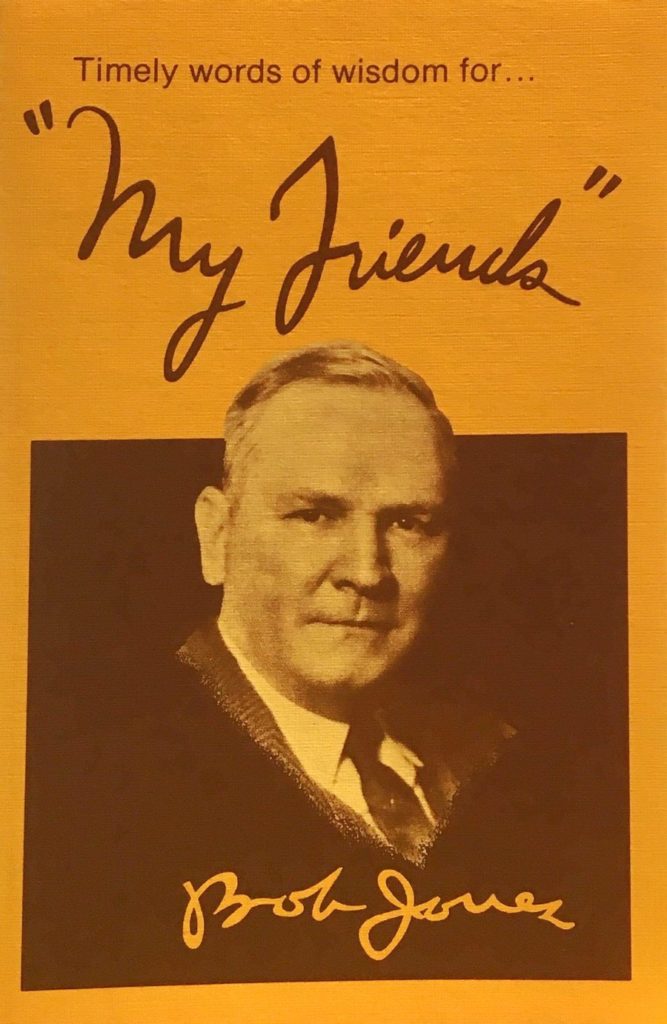 Timely Words of Wisdom for "My Friends"
"My Friends"...What an appropriate title for a collection of radio messages by Bob Jones Sr.! His style for these radio talks was quite different from the style he used in his sermons. In the radio studios, he was conversational, warm, and friendly.
He was no less forceful than in the pulpit or on the chapel platform, but his style was perfectly adapted for the more intimate medium of radio. The very opening words, "My Friends," were themselves disarming.
it is hard to realize that almost a generation has grown up who never heard personally his commonsense, hard-as-nails, but thoroughly biblical philosophy.
Certainly, never before in our history is this solidly Christian philosophy of life so greatly needed as it is today. This book will go a long way toward preserving for the present and future generations the Christian wisdom of Dr. Bob Jones, Sr.
Timely Words of Wisdom for "My Friends"
By Bob Jones Sr.
Available in Paperback.