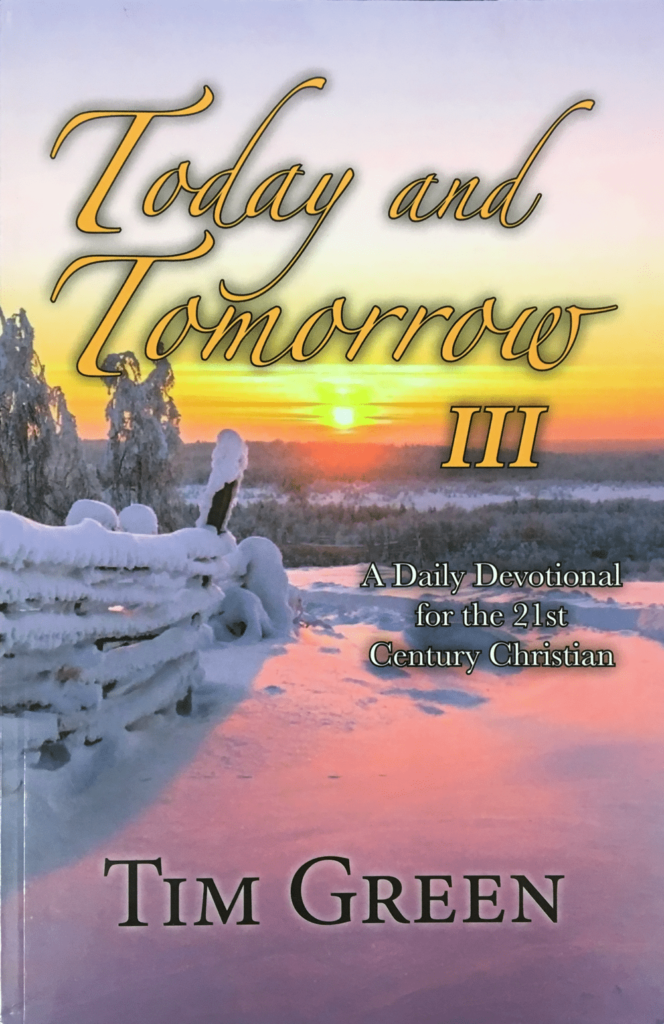 Today and Tomorrow III
This is the third volume of devotions initially found in the pages of the daily devotional, The Baptist Bread. I would like to have used thr words of our Lord in Luke 13:32;"…to day and to morrow, and the third day…" but thought it a little presumptuous on my part, especially the next four words; "…I shall be perfected." Those of you that know me well, know I am a long way from perfection!
Today and Tomorrow III is the third offering of what will eventually be a quarter of devotionals from my hand. In verse 33 of Luke 13 is the statement; "…the day following…" thus one more to come is my committed hope and earnest expectation.
Today and Tomorrow is an hopeful entreaty to read it today and look forward to another tale of encouragement, reproof or spiritual impetus for tomorrow.
Today and Tomorrow III
By Tim Green
Available as a Paperback.