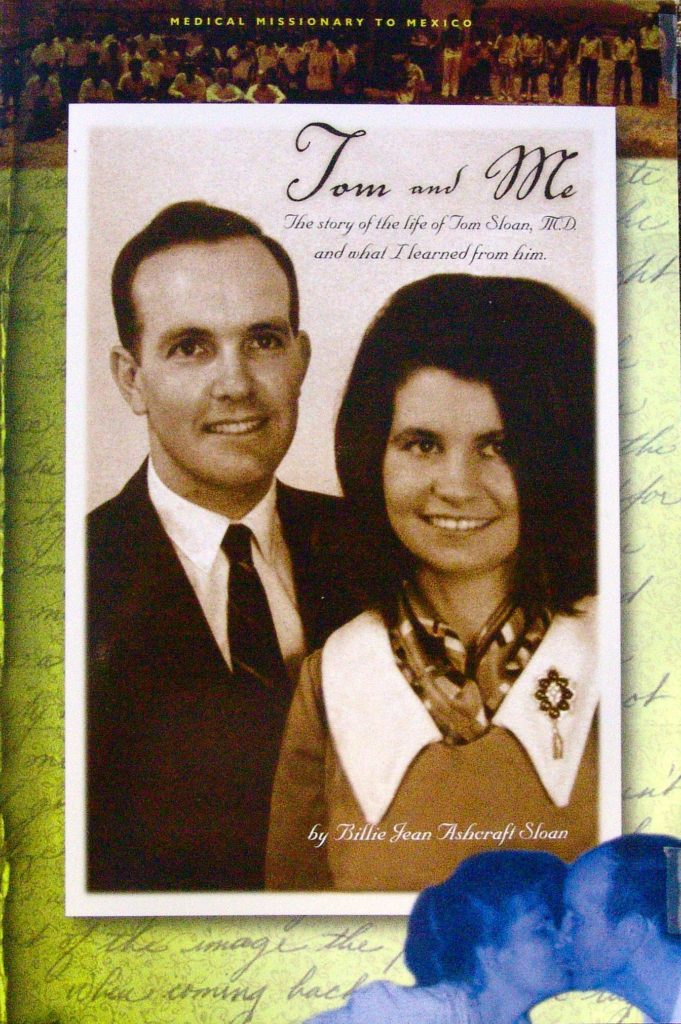 Tom and Me
Billie Ashcraft Sloan has written a book about love, the love between a man and his God, and the tender love she shared with that man. It is also the adventure of Tom and Billie's life together as missionaries to Mexico.
Billie is down to earth, personal, and valiantly honest as she relates how their relationship blossomed, grew and was severely tested over the years. Readers will be encouraged and inspired by the realization that if God could do so much for and with the life of Tom Sloan, He can do as much for them.
Note: Dr. Tom Sloan graduated to heaven in December of 2004.
Tom and Me:
The story of the life of
Tom Sloan, M.D.
by Billie Jean Ashcraft Sloan
Available as a Paperback.