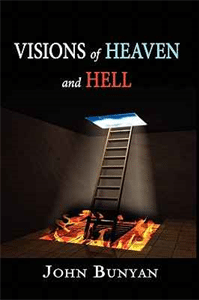 Visions of Heaven and Hell
Known for his best-selling book The Pilgrim's Progress, John Bunyan could not be silenced, even when imprisoned for his faith. His pen became a powerful vehicle to take readers on life-changing journeys as he described the glories of heaven and the torments of hell. Regret that comes too late is worthless. Prepare for spiritual warfare now so that you can enjoy the everlasting pleasures of heaven. Make your choice for eternity today.
Visions of Heaven and Hell
by John Bunyan
Available as a Paperback.