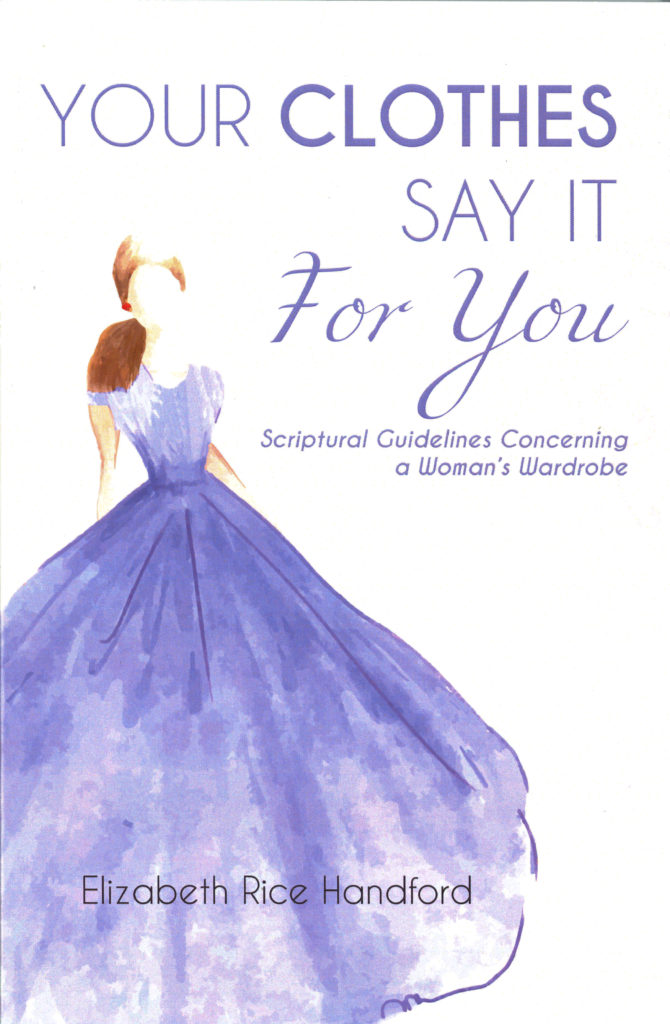 Your Clothes Say It for You
The author articulates in a gifted fashion a clear-cut application of the Scriptures to the question concerning a woman's wardrobe, her makeup and her hairstyle. She knows why it is important for a woman to be aware of the way she walks, her conversation, her mannerisms, and the dangers of flirtations.
Your Clothes Say It For You
by Elizabeth Rice Handford
Available as a Paperback.