Pastor Tim Fellure has directed Victory Baptist Press to print and distribute millions of Bibles, New Testaments, and Scripture portions in 12 languages, to 34 countries and all 50 states in the U.S. It has been estimated that nearly 60% of the languages of the world are without the written Word of God, and it is his desire to help correct that problem.
Pastor Fellure was saved and called to preach at an early age and graduated from Pensacola Christian College in 1991.  In May 1994, the Lord called the founding pastor of Victory Baptist Church, Dr. Thomas Woodward, home. Just four days before his death (upon his recommendation) the church extended a call to Tim Fellure to be their next pastor. Under Pastor Fellure's leadership, the church has had a very significant growth in attendance and in its missions outreach. He and his wife Jennifer have three children, three granddaughters, and one grandson.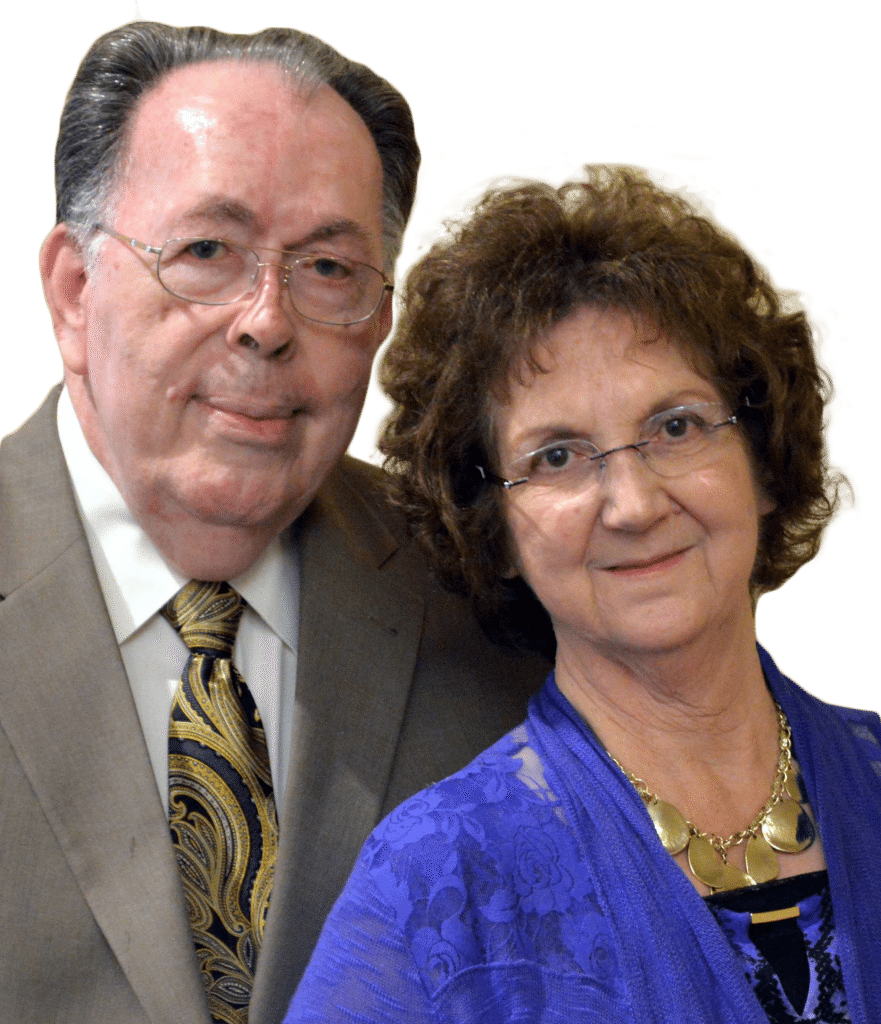 Contact Jim Fellure
Contact Mary Fellure
Jim and Mary Fellure began their ministry with VBP in 1991. Bro. Fellure now serves as the General Director of the ministry and the editor of the bimonthly newsletter. After nearly fifty years in the ministry, Jim still takes several preaching appointments each year. Mary serves as the secretary and finance manager of VBP and keeps things running smoothly in the office. Jim & Mary celebrated their fiftieth wedding anniversary on July 25, 2014. They have three children, eight grandchildren, three great-granddaughters, and one great-grandson.
Jim's favorite passage of Scripture is Romans 5:1, "Therefore being justified by faith, we have peace with God through our Lord Jesus Christ."
Mary's favorite passage of Scripture is Psalm 119:164, "Great peace have they which love thy law: and nothing shall offend them."
Al Berg, led by his interest in Scripture printing, moved to Milton in 1985. Bro. Al surrendered to work in the print shop in 1987; and in 1992, he became VBP's first full-time employee. Through the years, he has literally taught himself through hands-on experience how to maintain, repair, and operate all of the equipment in the shop. Bro. Al also teaches a Sunday school class and plays in the church orchestra at Victory Baptist Church. He and his wife Heidi have two children and two grandsons.
Al's favorite passage of Scripture is 1 Corinthians 15:58, "Therefore, my beloved brethren, be ye stedfast, unmoveable, always abounding in the work of the Lord, forasmuch as ye know that your labour is not in vain in the Lord."
Jacob Fellure is our pastor's son and is on staff here at VBP full time. Jake was saved at ten years old and called to preach when he was twelve. He graduated from Victory Baptist School of Ministry in 2015. He is actively involved in our church's outreach and music programs and fills the pulpit when needed. Jake also holds a weekly Bible study and regularly preaches in our prison ministry. He is Bro. Al Berg's right-hand man and counts it an honor to help get Scripture printed and shipped to the mission field. He and his wife Anna have one daughter and one son.
Jake's favorite passage of Scripture is Romans 5:8, "But God commendeth his love toward us, in that, while we were yet sinners, Christ died for us."
Sarah Berg graduated from Crown College in May 2011, with a four-year degree in music ministries. After her college graduation, she returned to Florida and began helping her dad in the print shop on a very limited, part-time basis; but before long, it became obvious that Sarah was a very conscientious, intelligent, and talented young lady. Sarah has been on staff full time doing most of the color printing, book layouts, and has become our webmaster. We often say that Sarah was trained to sing, but she was born to print.
Sarah's favorite passage of Scripture is Proverbs 3:5–6, "Trust in the Lord with all thine heart; and lean not unto thine own understanding. In all thy ways acknowledge Him, and he shall direct thy paths."
Grace Kendrick is our newest addition to the team and works alongside Sarah. Although she is learning about the publishing side of our ministry, Grace is not afraid to help out on the floor with the volunteers, too. She is the daughter of Jason and Jody Kendrick and travels with her family to meetings around the country. Along with her musical abilities, she also has a knack for writing and has been a quick learner around the office.
Grace's favorite passage of Scripture is Proverbs 31:30, "Favour is deceitful, and beauty is vain: but a woman that feareth the Lord, she shall be praised."
Crystal Holliday is the daughter of Jim and Mary Fellure. Her recent retirement from the USPS contributes to the management of our online and church bookstores.  She also assists in the bookkeeping of VBP. Crystal is married to Jack Holliday, has a son Nathan and daughter-in-law Cady.  
Crystal's favorite passage of Scripture is 1 Peter 5:7, "Casting all your care upon him; for He careth for you."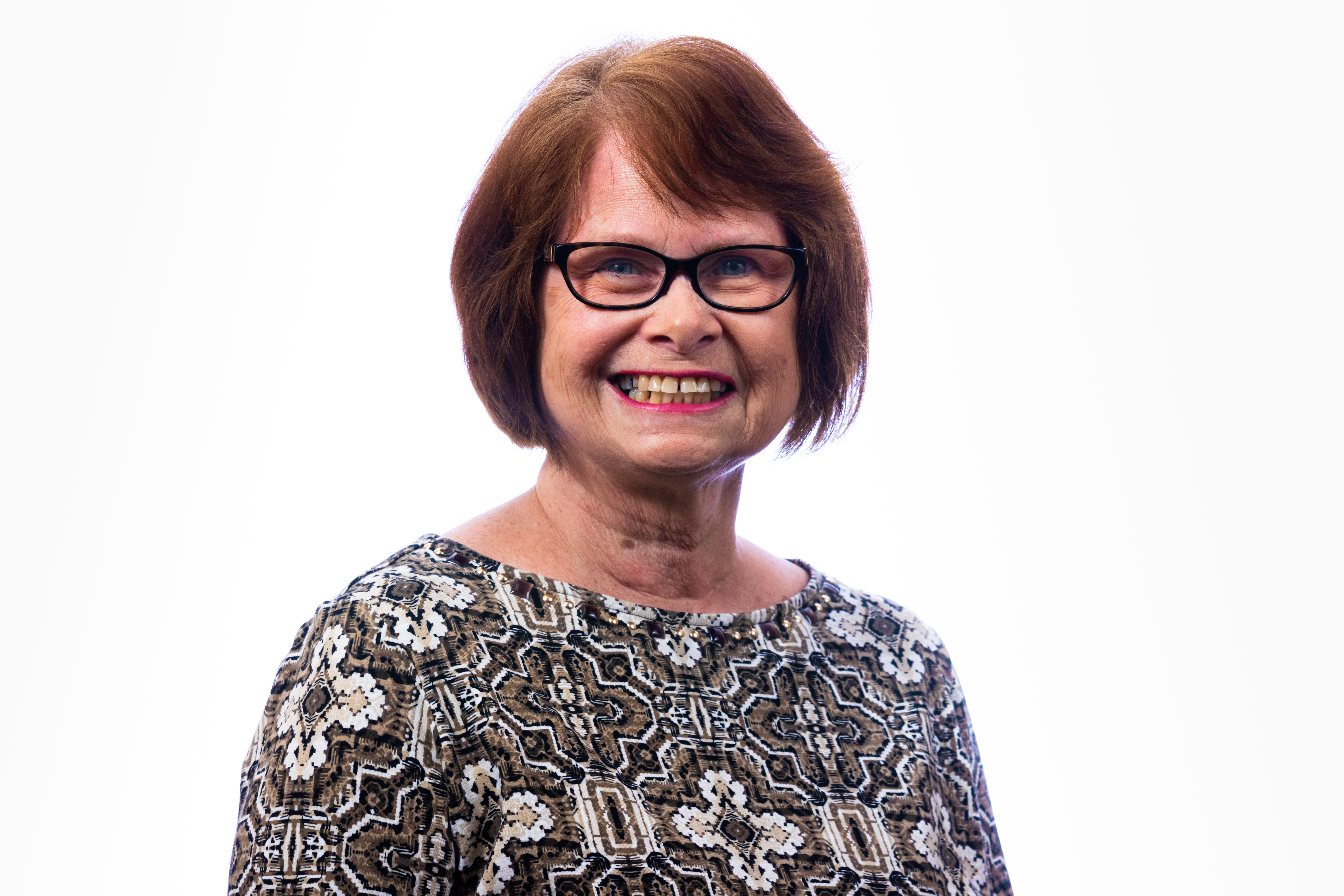 Contact Rachael Edes
Ph: 850.623.0086, Ext. 12
Rachael Edes and her husband Bob have been members of Victory Baptist Church since 1989. She has worked in the bookstore since 2003. Rachael says it is one of the most rewarding experiences of her life. She feels it is a blessing to work in a place where the proceeds from the book sales provide funds to print Bibles and send them around the world. The Edes have volunteered countless numbers of hours helping at the press. She and her husband have three children and ten grandchildren.
Rachael's favorite passage of Scripture is Romans 12:1, "I beseech you therefore, brethren, by the mercies of God, that ye present your bodies a living sacrifice, holy, acceptable unto God, which is your reasonable service."
Bill and Vicki Richburg have been married since September 27, 1971, and have two children who are eagerly serving the Lord. Brother Bill and Vicki were both saved in 1979, and now he has 30 years in the ministry as a pastor and church planter. His overwhelming burden, though, is for worldwide missions. The couple became field representatives for Victory Baptist Press in January 1999, and Brother Bill serves as the General Field Director for VBP.
Bill's favorite passage of Scripture is 2 Corinthians 5:17, "Therefore if any man be in Christ, he is a new creature: old things are passed away; behold, all things are become new."
Vicki's favorite passage of Scripture is Psalm 34:6, "This poor man cried, and the LORD heard him, and saved him out of all his troubles."
Shawn and Emma Dunn became field representatives for Victory Baptist Press in September 2010. After pastoring for a total of twenty-four years, the burden for printing and distributing the Scriptures became so real to Brother Dunn and his wife Emma, that he resigned as pastor to become a full-time representative for VBP.
Shawn's favorite passage of Scripture is Colossians 4:3–4, "Withal praying also for us, that God would open unto us a door of utterance, to speak the mystery of Christ, for which I am also in bonds: That I may make it manifest, as I ought to speak."
Emma's favorite passage of Scripture is Philippians 4:13, "I can do all things through Christ which strengtheneth me."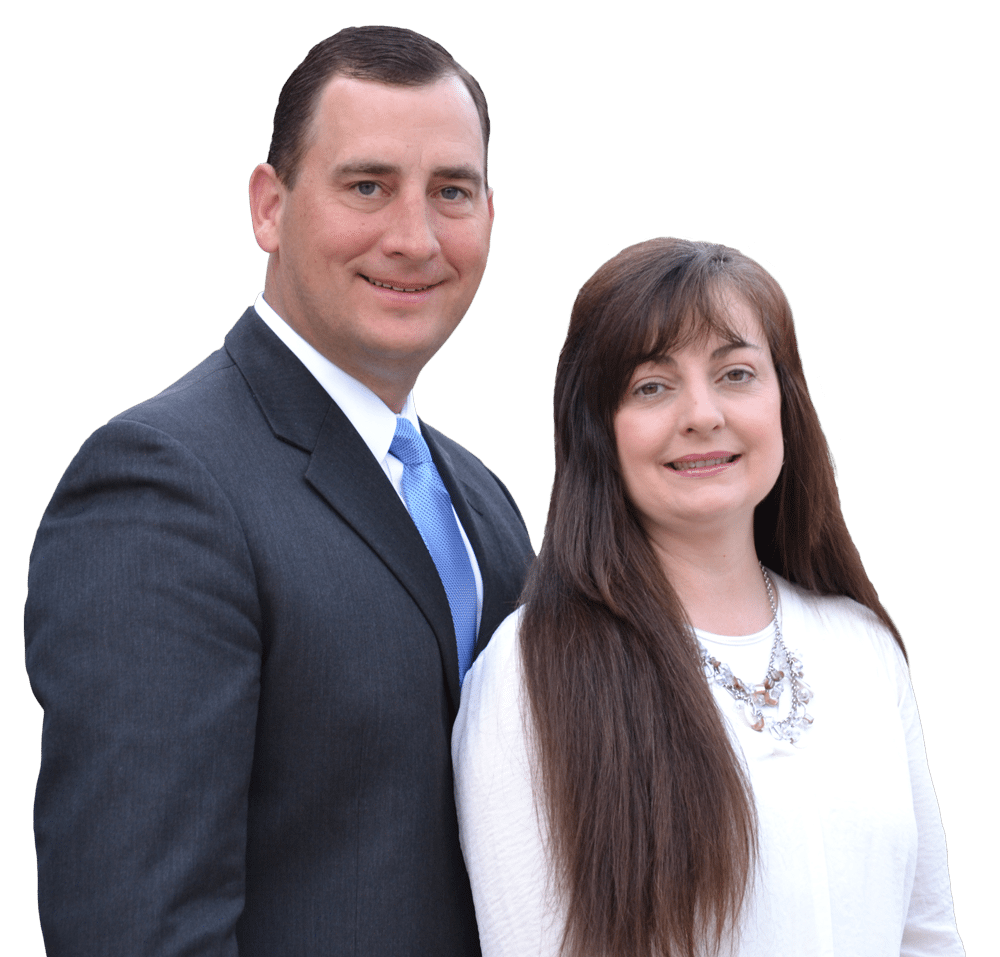 Evangelist Jason Kendrick and his wife Jody have been 

traveling in evangelism

 since March of 1997

. Brother Kendrick was born in Pensacola where he was raised in a Christian home.  He received Christ as a nineteen-year-old under the preaching of his uncle, Terry Kendrick.  Five months later Brother Jason surrendered to the ministry.
Brother Jason and his wife met in Bible college and were married in 1993. They worked as assistants in the Gospel Tent Ministry with Dr. Jack Parchman for six years. In 2002 Brother Parchman passed the Gospel Tent Ministry to Brother Jason.  Now they travel throughout the US holding revivals and supporting the work here at VBP. The Kendrick Family sing gospel music and have four gospel music CDs available in the VBP Bookstore.
Tony Smith was born in NE, Mississippi in 1958. Although his parents made sure he was raised in the church, being in a godly home and making a profession of faith does not make a Christian. On March 31, 1981, in Memphis, TN, Brother Tony accepted Jesus Christ as his personal Savior and surrendered to preach in November of that year. Dee was saved in 1973 through the bus ministry of Bethel Baptist Church in Memphis, TN.
They met each other at Tri-state Baptist College under the leadership of Dr. Roy Westmoreland and married April of 1983. Brother Tony pastored for 24 years and taught at three Bible colleges. During the summer they traveled to recruit young men and ladies for college. Now they are traveling full time for VBP as field representatives, providing "…seed to the sower and bread to the eater…" (Isaiah 55:10)
The Smiths have four children and twelve grandchildren.
Read the Smith's latest prayer letter.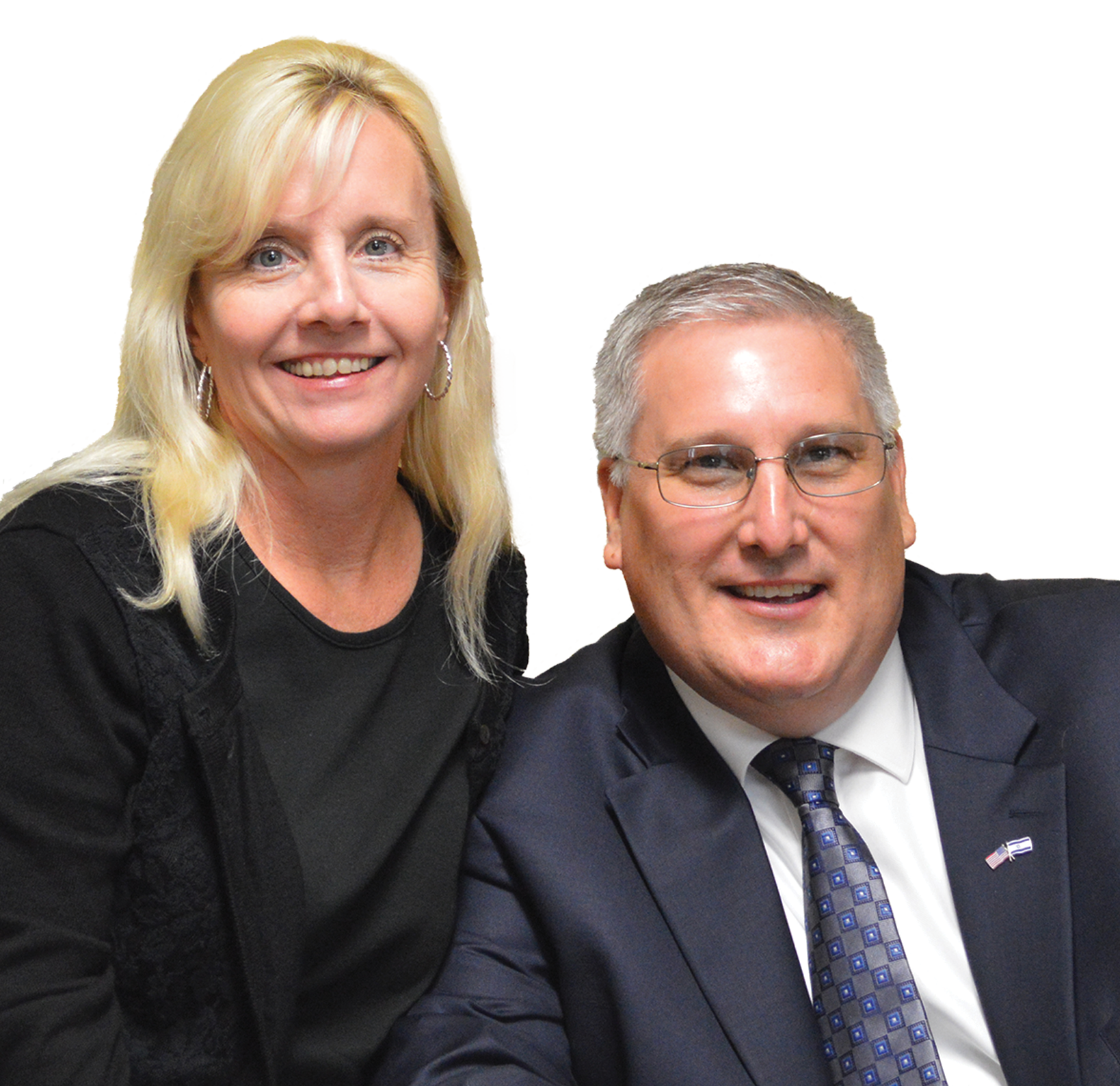 Gary and Tammy Schwer became field representatives for VBP in the fall of 2017. They were married November 3, 1984, and Bro. Gary was ordained by Bro. John Bishop. After pastoring for 20 years, he saw the opportunity to do good to all the lost souls in Mexico by providing them the Gospel. In 2005 he started traveling there to preach in the prisons, then eventually carried over Scripture and is now starting churches. So far he has helped start five churches in Mexico and has brought an average of two million Scriptures a year since 2009.
Gary's favorite passage of Scripture is Philippians 3:10, "That I may know him, and the power of his resurrection, and the fellowship of his sufferings, being made conformable unto his death;"
Tammy's favorite passage of Scripture is Psalm 37:4–5, "Delight thyself also in the Lord: and he shall give thee the desires of thine heart. Commit thy way unto the Lord; trust also in him; and he shall bring it to pass."
Brother Herbert Moore and his wife Evelyn grew up in the same neighborhood in South Carolina and were married in 1972. Sister Evelyn came to know the Lord at the age of 17 and Brother Herbert surrendered his heart to the Lord in 1988 at the age of 37. Herbert answered the call to preach, pastoring in Anderson SC for five years. The Lord has blessed them with two sons two wonderful daughter-in-laws and five grandchildren.
Sister Evelyn grew up in a family owned printing business, and with their love for travel and burden for the printing ministry at VBP, Herbert and Evelyn became full time field representatives in January of 2020.
Brother Herbert's life verse is Hebrews 11:7; Sister Evelyn's life verse, Proverbs 3:5-6.
Buddy & Chrissy Maynard were both saved at young ages and raised in church and godly homes. They were married in May 1988 and have 3 adult sons and 11 grandchildren. Buddy went to Bible school and then spent 8 years in the U.S. Air Force. He was honorably discharged in 1993 and started a juvenile delinquent and boys home ministry which has helped over 250 boys in the last 25 years. A church was started in 2006 which Bro. Maynard just resigned in June of 2019 and passed on to a young man he trained. Chrissy is a certified Family Nurse Practitioner who loves to minister to the saints and to the needy. They believe God has directed them to represent the Victory Baptist Press as a result of much prayer and searching God's Word. They have volunteered many times over the years and helped at the press by putting Bible portions together. The church he pastored brought two separate groups of 38 and 40 on separate occasions.
"Our hearts have been stirred every time we have helped. We desire to see God continue to bless the ministry of printing the Word of God and use our efforts to help send it to the mission fields of the world." —Buddy Maynard