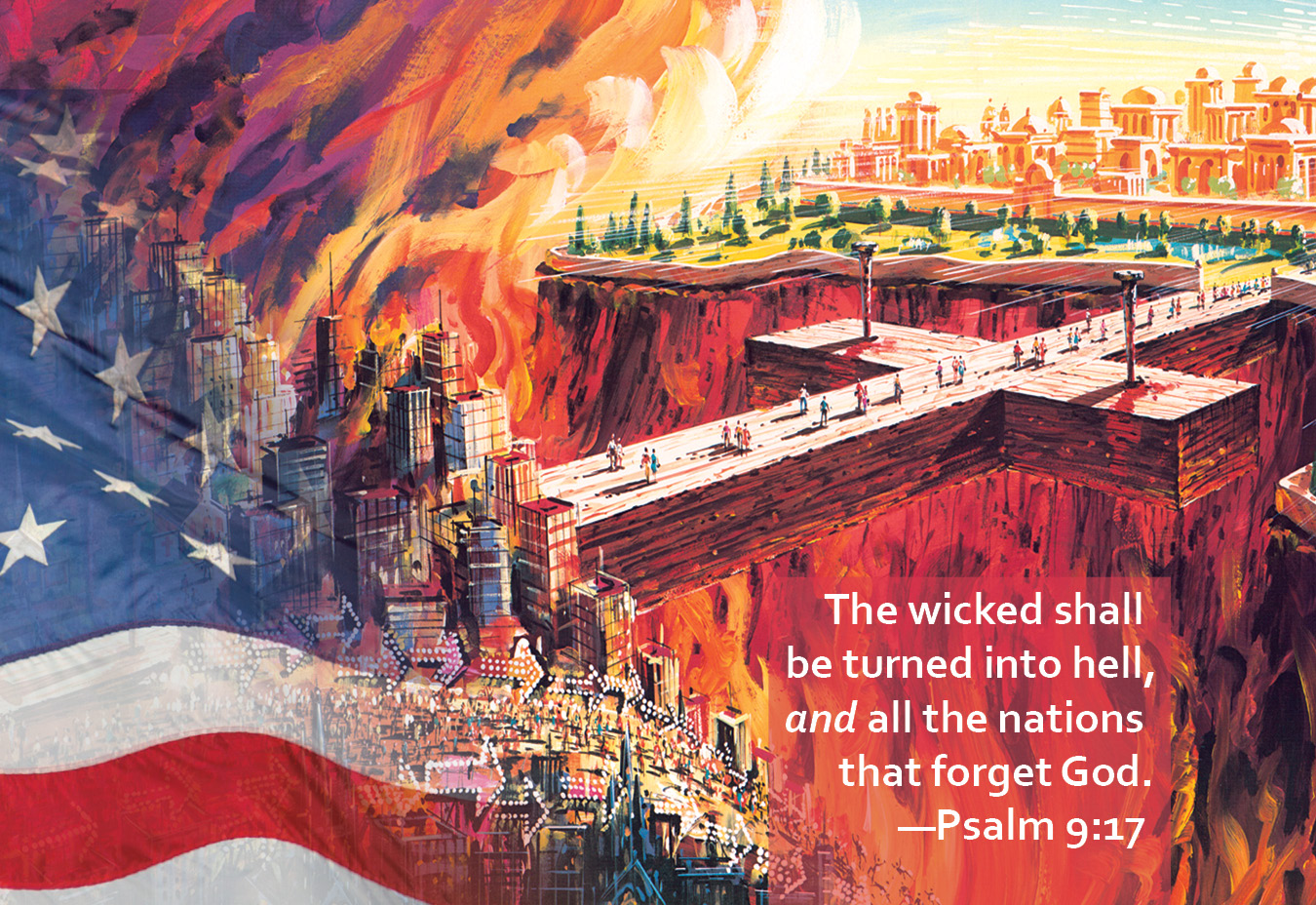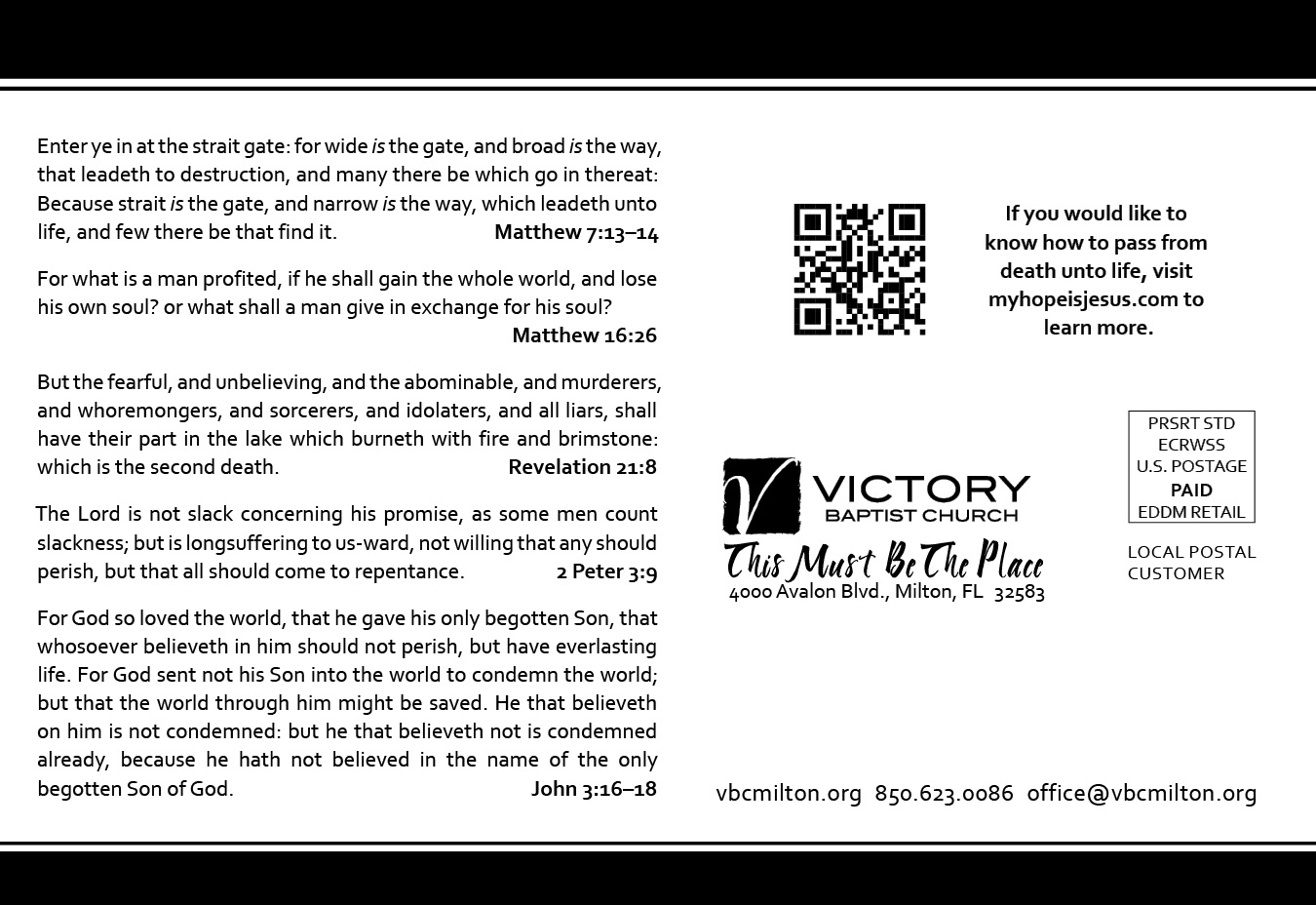 An Open Letter from VBP Director Jim Fellure
February, 2022
Dear Friends,
The recent pandemic has brought about so many lockdowns and quarantines that shipping Scriptures to foreign countries has become very difficult, and in some cases impossible. It is also very obvious that the political leaders of the United States are using the pandemic as a tool to bring the America that we once knew under an absolute socialistic form of government.
In light of this current moral and spiritual darkness that has invaded our country, Victory Baptist Press is changing our focus. We will continue to do what little we can for the foreign field (three thousand Bibles will soon go to Uganda, East Africa), but in light of the fact that our beloved America has forgotten God, and the only thing that will turn us around and bring us back into a right relationship with Him is to once again believe His Word, repent of our sins, and trust His Son, the Lord Jesus Christ, as our Lord and Saviour, and knowing that "faith cometh by hearing, and hearing by the word of God" (Romans 10:17), we have began printing large quantities of King James Bibles to be used in the US.
Every work day at the VBP print shop, Bibles (sometimes in the thousands) are being shipped or prepared for shipping for some good ministry to use in the US.
Mordecai's Method:
Mordecai's Method, as told in the book of Esther, was to use the Persian Empire Postal System to mail a letter of life to every province, reversing the letter of death sent out by Haman, which had ordered the death of every Jew. Using that same method and sending the card with the cross using the United States Postal System's Every Door Direct Mail service, we can get the gospel into every household in any community in America, including gated or restricted areas, military basis, PO boxes, etc.—places we could not go any other way.
Believing that the nine verses of Scripture on the card and the QR code linked to a gospel video giving a clear presentation of the gospel and encouraging the listener to receive Christ and be saved forever will turn many people from sin to the Saviour, VBP is taking a giant step of faith and beginning to mail the cards to every household address in the "chief" cities, or US capitol cities, thereby reaching every creature from the top down. Because we have two excellent field reps, Bro. Bill Richburg and Bro. Herbert Moore, in South Carolina, we will soon begin mailing to their capitol city. Columbia, South Carolina and its surrounding areas have a population of approximately 720,000 souls for whom Christ died. The total cost for this one project will be approximately seventy thousand dollars, or only 29.2 cents per household.
When this project is completed, we plan to repeat the process in another capitol city, maybe Tallahassee, Florida, and maybe even Washington, DC, until the Lord gives new directions or calls us home.
Please pray, and if the Lord directs you to give financially toward reaching our country one capitol city at a time, send your tax deductible gift to Victory Baptist Press marked for EDDM.
Jim Fellure,
VBP Director
For information, contact Leah Seely at Leahgrace@victorybaptistpress.com.