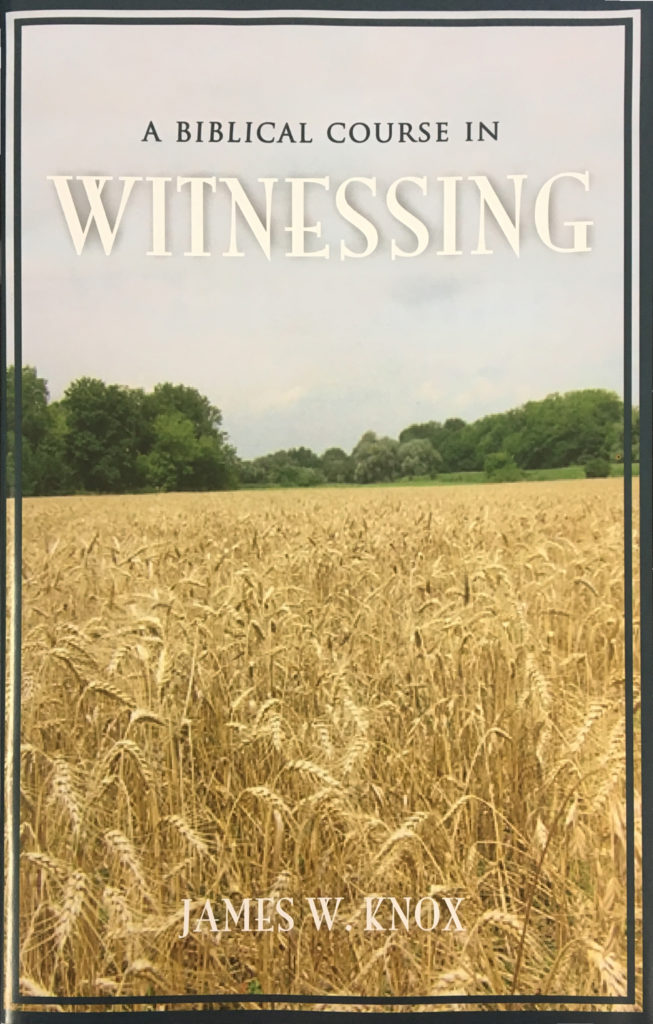 [et_pb_slick_woo_gallery _builder_version="3.2" image_size="woocommerce_single" link_slides="on" arrows="on" dots="off" center_mode="off" autoplay="on" pause_on_hover="on" adaptive_height="off" vertical="off" fade="off" background_color_gradient_type="linear" background_color_gradient_direction="1px" background_color_gradient_direction_radial="center" background_color_gradient_overlays_image="off" arrow_colour="#6b6b6b" animation_style="zoom" /]
A Biblical Course in Witnessing
It is the duty and privilege of every child of God to be a witness for the Savior, the Lord jesus Christ. The great need of every man and woman in the world is to hear the gospel of God's saving grace.
Here are thirty-two outline lessons that will cover all aspects of presenting the Gospel. Beginning with the Biblical explanation of what the Lord expects of us, moving through His enabling principles and the obstacles we raise, into how to get the job done and scriptural examples of those who were obedient. This course will thoroughly cover this vital topic.
These lessons are perfect for private or group study, a sunday school class or a sermon series. The only hope for an individual or a nation is salvation through the blood of Jesus Christ. This salvation is made known through personal witness. These studies will help the Christian reach the world with the Gospel.
A Biblical Course in Witnessing
By James Knox
Available as a Booklet.