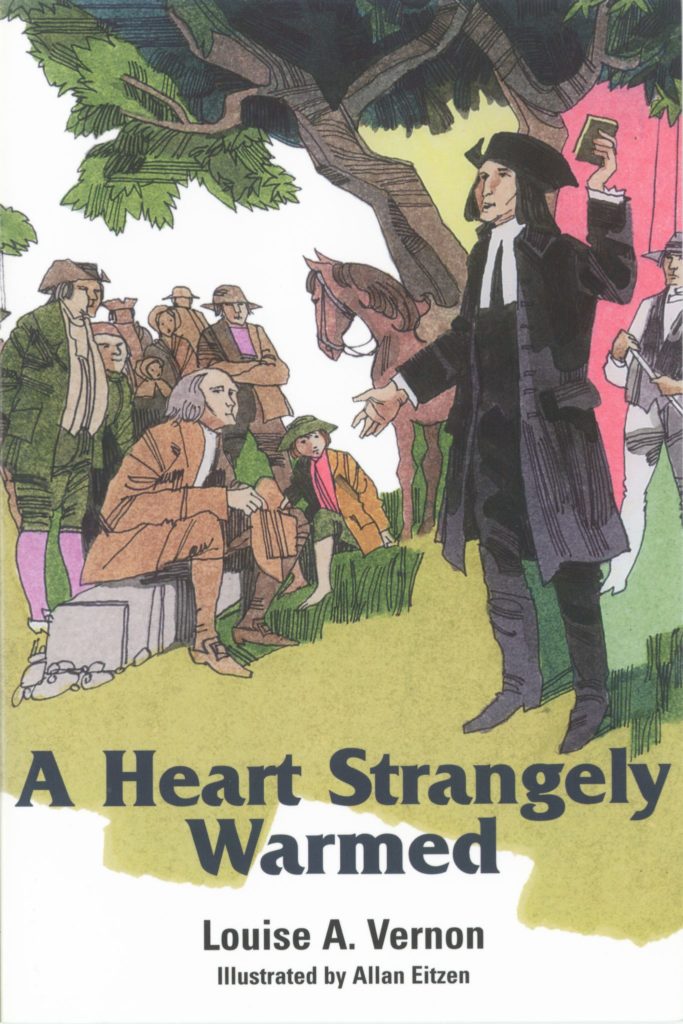 [et_pb_slick_woo_gallery _builder_version="3.2" image_size="woocommerce_single" link_slides="on" arrows="on" dots="off" center_mode="off" autoplay="on" pause_on_hover="on" adaptive_height="off" vertical="off" fade="off" background_color_gradient_type="linear" background_color_gradient_direction="1px" background_color_gradient_direction_radial="center" background_color_gradient_overlays_image="off" arrow_colour="#6b6b6b" animation_style="zoom" /]
A Heart Strangely Warmed
John Wesley is a fiery little preacher who is stirring up the people on the streets of London. One day, while peddling his father's wares, young Robert Upton meets Wesley and his life is changed forever.
At first Robert doesn't know what to think of Wesley and his fellow Methodists. Robert even helps some other boys break up an evening church meeting by beating loudly on old pots and pans. But soon Robert sees how Wesley's preaching changes the lives of many people. Robert hears people talk about being "converted," but isn't sure what it means.
Robert and his father start going to Wesley's meetings whenever they can. Gradually, Robert begins to understand what Wesley's preaching is all about. As he allows God to work in his life, Robert finds that his own heart, like Wesley's, is strangely warmed.
A Heart Strangely Warmed
by Louise A. Vernon
Available as a Paperback.