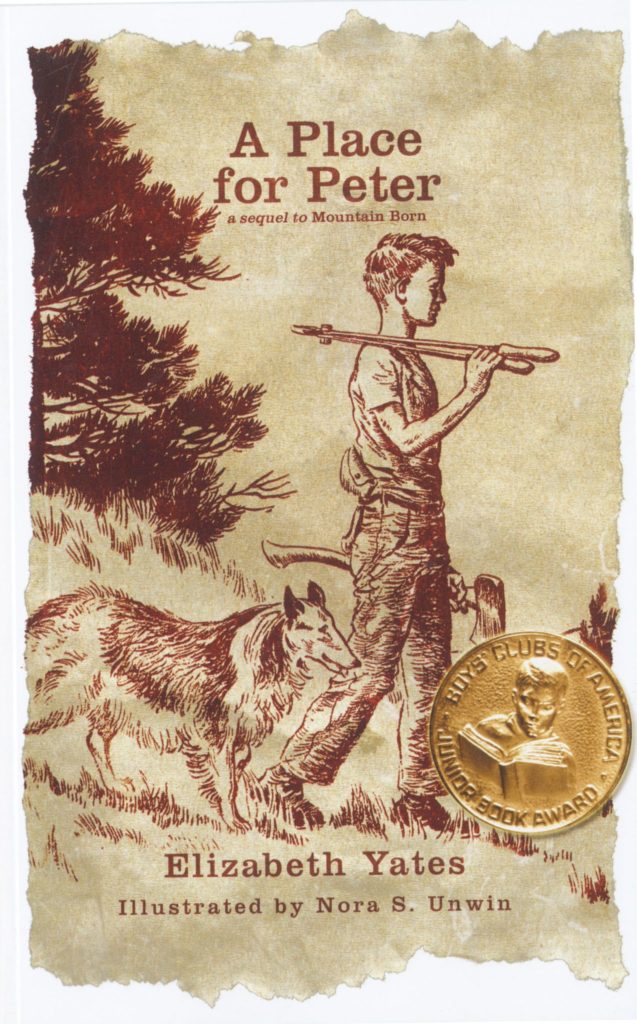 [et_pb_slick_woo_gallery _builder_version="3.2" image_size="woocommerce_single" link_slides="on" arrows="on" dots="off" center_mode="off" autoplay="on" pause_on_hover="on" adaptive_height="off" vertical="off" fade="off" background_color_gradient_type="linear" background_color_gradient_direction="1px" background_color_gradient_direction_radial="center" background_color_gradient_overlays_image="off" arrow_colour="#6b6b6b" animation_style="zoom" /]
A Place for Peter
"There's a time when a boy becomes a man," Benj spoke quietly, as if he were talking to himself. "Today you see him as a boy, and the next time you see him he's a man, and no one can say when the change has taken place."
Peter struggles to prove to his father that he is dependable. As he throws himself into the work of the farm, he grows into strength and into his father's trust. But the ultimate test of his courage comes from the fangs of a rattlesnake.
Written by award-winning author Elizabeth Yates. A Place for Peter insightfully depicts a boy's struggle to become a man.
A Place for Peter. Sequel to Mountain Born.
by Elizabeth Yates
Available as a Paperback.