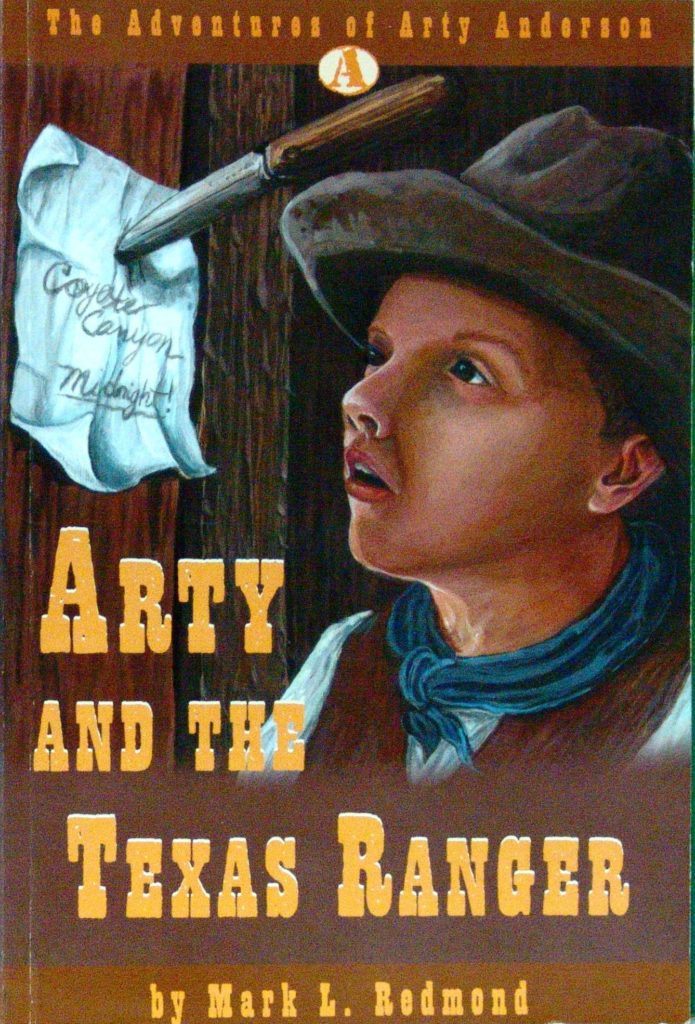 [et_pb_slick_woo_gallery _builder_version="3.2" image_size="woocommerce_single" link_slides="on" arrows="on" dots="off" center_mode="off" autoplay="on" pause_on_hover="on" adaptive_height="off" vertical="off" fade="off" background_color_gradient_type="linear" background_color_gradient_direction="1px" background_color_gradient_direction_radial="center" background_color_gradient_overlays_image="off" arrow_colour="#6b6b6b" animation_style="zoom" /]
Arty and the Texas Ranger
In this book, Arty has to solve a tricky murder case. Arty tries to follow the example of his favorite fictional detective by carefully gathering subtle clues and putting together the puzzle pieces.
The Adventures of Arty Anderson Series Book 3: Arty and the Texas Ranger
by Mark L. Redmond
Available as a Paperback.