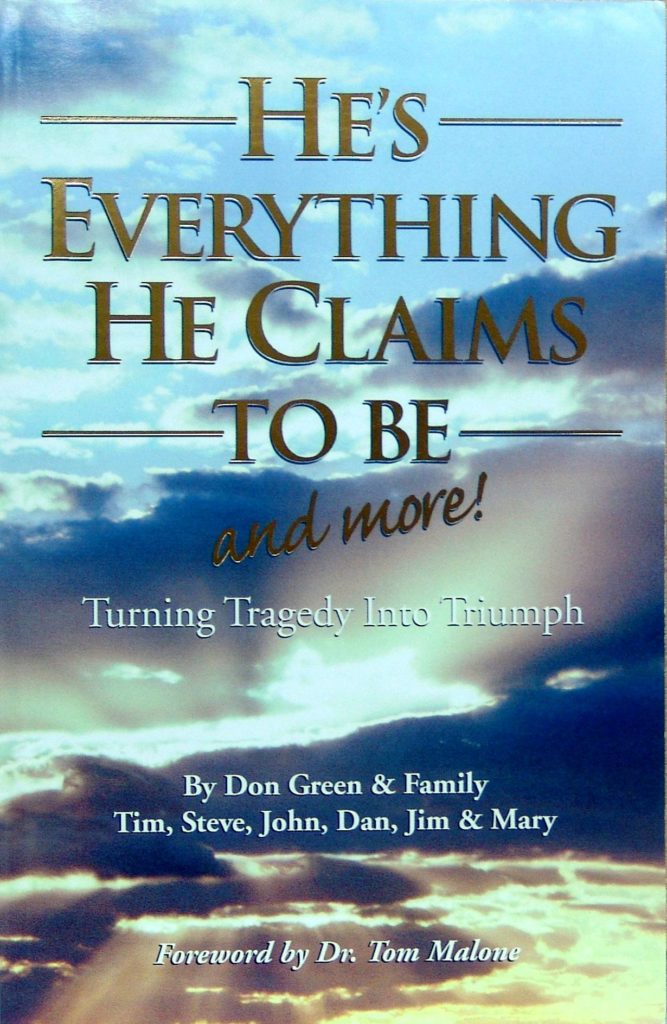 He's Everything He Claims to Be and More!
The seven families whose lives are chronicled here are very much like Christian families all across the country with one exception. Each has faced a life-changning tragedy or adversity. This is where the seven stories contained in this book each transcend the mundane "feel good" Christian story and become something special. In each case, tragedy has been turned into triumph through steadfast faith in God and in submission to His will.
He's Everything He Claims To Be And More!
by the Don Green family
Available as a Paperback.