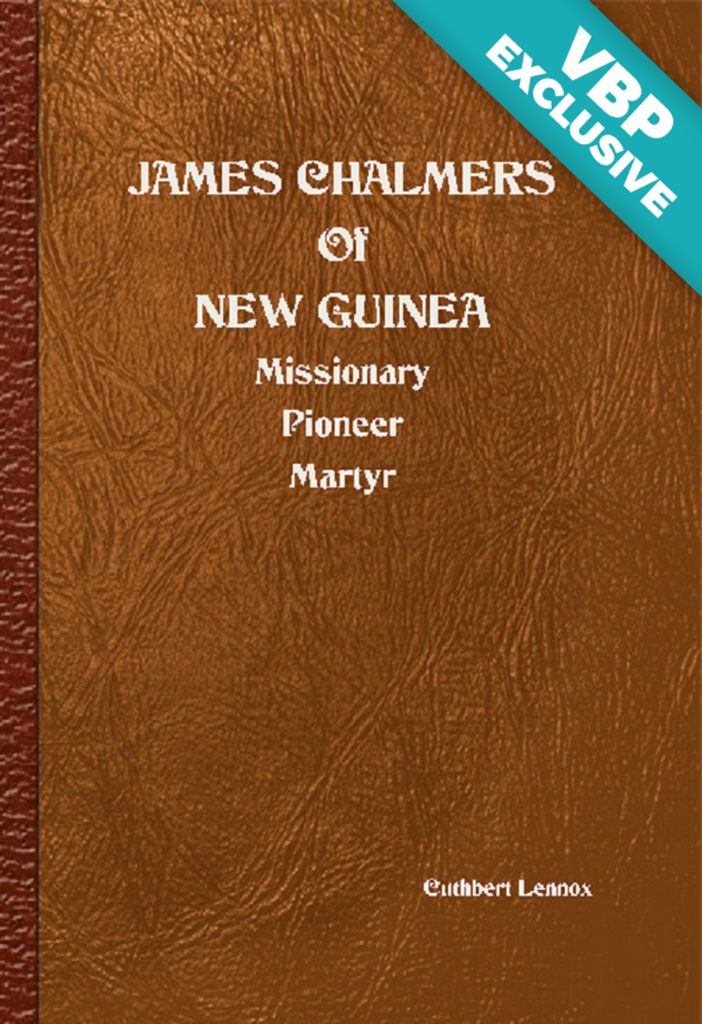 James Chalmers of New Guinea
"You may kill us," said the white man, "for we never carry arms....Remember that we are living among you as friends." This white man was none other than missionary James Chalmers, the "Great-Heart of New Guinea," who, after fourteen years of phenomenal Christian service among the savages, was brutally murdered and eaten by cannibal tribesman. This great missionary biography is a must-read book for Christians of all ages.
Downloadable PDFs are for personal use only and are not to be duplicated.
Get free shipping on the paperback when you buy 2 or more!
James Chalmers of New Guinea
By Cuthbert Lennox
Available as a Paperback, Downloadable PDF, or Kindle eBook.