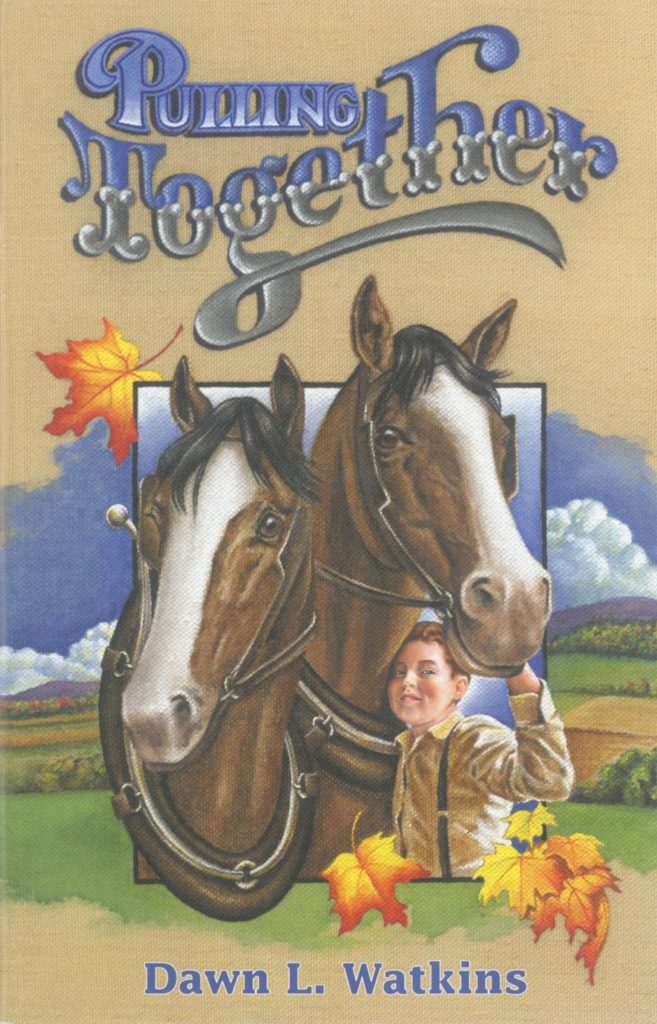 [et_pb_slick_woo_gallery _builder_version="3.2" image_size="woocommerce_single" link_slides="on" arrows="on" dots="off" center_mode="off" autoplay="on" pause_on_hover="on" adaptive_height="off" vertical="off" fade="off" background_color_gradient_type="linear" background_color_gradient_direction="1px" background_color_gradient_direction_radial="center" background_color_gradient_overlays_image="off" arrow_colour="#6b6b6b" animation_style="zoom" /]
Pulling Together
"Get out, boys!"
The two boys ran with their collars and the wooden frames into the orchard.
John Briggs said, "Stay away."
In the bright firelight, Matthew saw his father go into the barn again. His heart came into his throat.
"Papa!"
[hr]
When natural disaster strikes the family farm, young Matthew Briggs dreams of being a part of the rescue effort. Then an opportunity presents itself for him to help in a big way, but it comes with a risk and no guarantees. Can he learn to always be content with the Lord's will like Papa is?
Pulling Together
by Dawn L. Watkins
Available as a Paperback.