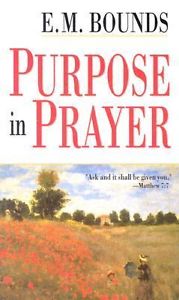 Purpose in Prayer
Faith is the one force that can turn your life into a testimony of God's divine power and bring victory to your life.
E. M. Bounds encourages every believer to open a "vista of infinite resource and possibility" by purposeful prayer.
Purpose in Prayer
by E. M. Bounds
Available as a Paperback.