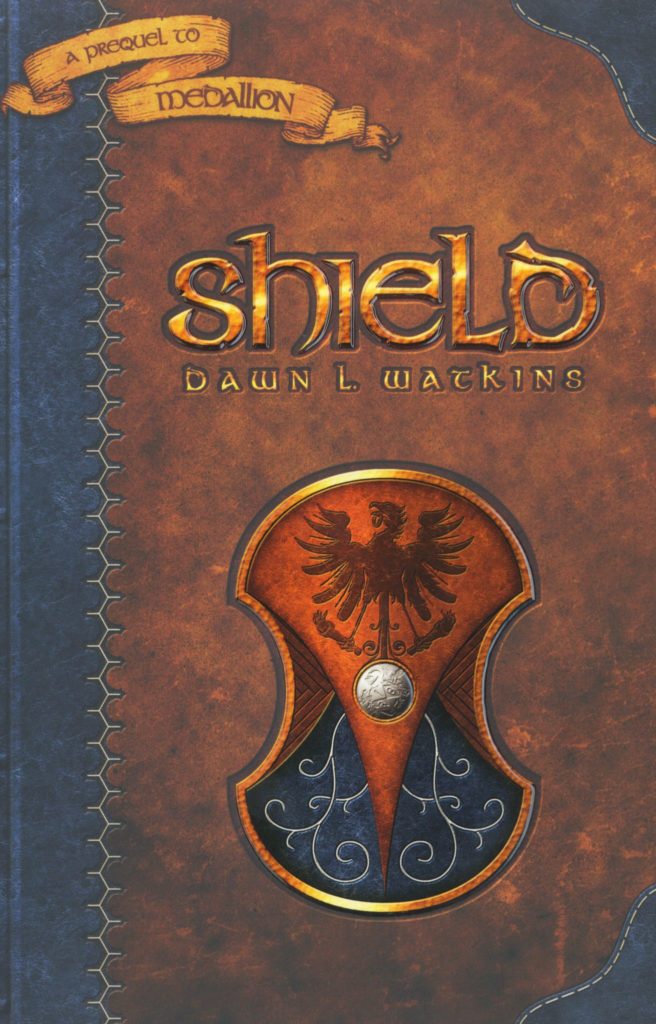 [et_pb_slick_woo_gallery _builder_version="3.2" image_size="woocommerce_single" link_slides="on" arrows="on" dots="off" center_mode="off" autoplay="on" pause_on_hover="on" adaptive_height="off" vertical="off" fade="off" background_color_gradient_type="linear" background_color_gradient_direction="1px" background_color_gradient_direction_radial="center" background_color_gradient_overlays_image="off" arrow_colour="#6b6b6b" animation_style="zoom" /]
Shield
Innera lives with her grandmother in the forests of Dider. One day she discovers a wounded soldier in the snowy woods. He bears the Kapnosian king's shield and a strange message. When the soldier dies from his wounds, Innera determines to finish the mission.
The message she carries will signal the end of the long war between the kingdoms of Sarda and Kapnos. But which side will be victorious?
Throughout her dangerous journey, Innera must search out her own heart for hope and courage.
Shield—A Prequel to Medallion
by Dawn L. Watkins
Available as a Paperback.