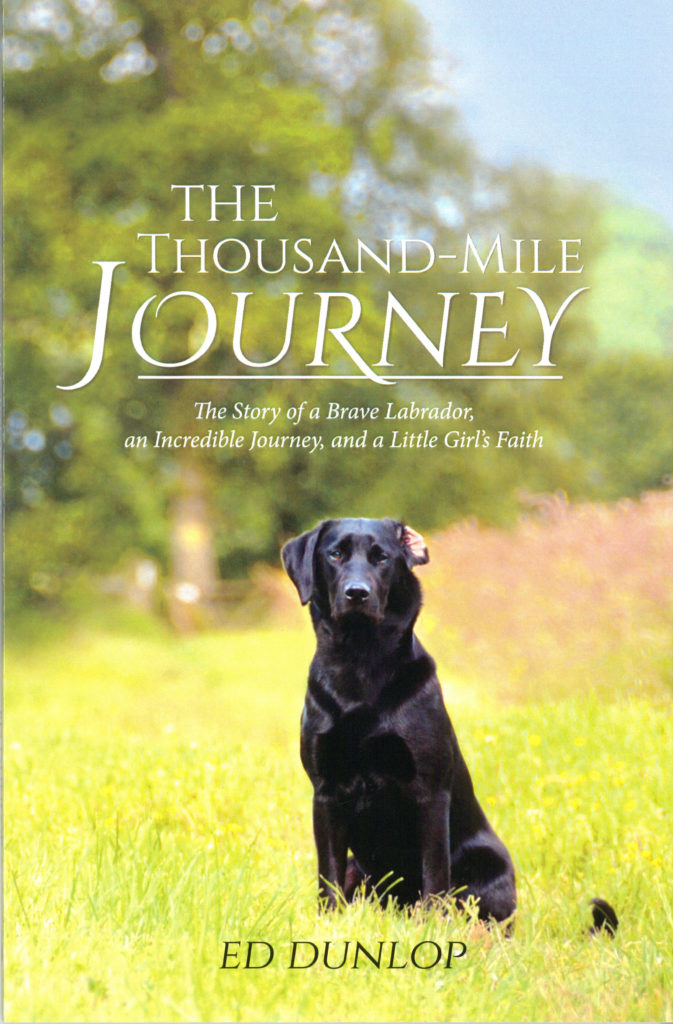 [et_pb_slick_woo_gallery _builder_version="3.2" image_size="woocommerce_single" link_slides="on" arrows="on" dots="off" center_mode="off" autoplay="on" pause_on_hover="on" adaptive_height="off" vertical="off" fade="off" background_color_gradient_type="linear" background_color_gradient_direction="1px" background_color_gradient_direction_radial="center" background_color_gradient_overlays_image="off" arrow_colour="#6b6b6b" animation_style="zoom" /]
The 1,000 Mile Journey
After Prince was accidentally thrown from a truck he is determined to find his way home. The big dog faces a fierce bull, deadly rattlesnakes, a mountain lion and other difficult situations. Will Prince make it home in time to answer a little girl's Thanksgiving prayer, or will he spend Thanksgiving in the pound?
The 1,000 Mile Journey
by Ed Dunlop.
Available as a Paperback.