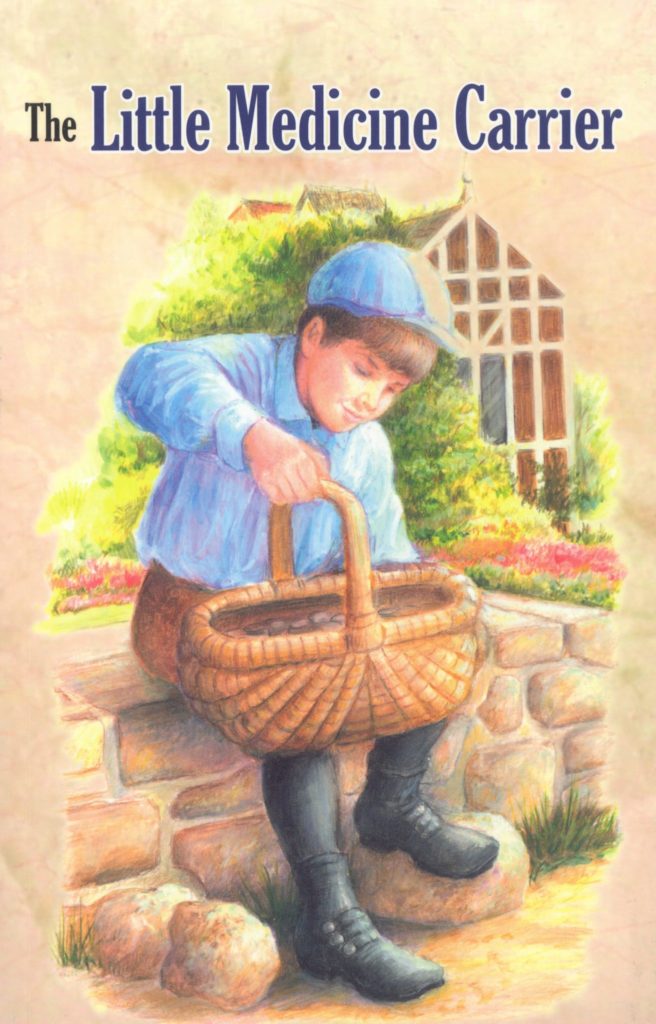 [et_pb_slick_woo_gallery _builder_version="3.2" image_size="woocommerce_single" link_slides="on" arrows="on" dots="off" center_mode="off" autoplay="on" pause_on_hover="on" adaptive_height="off" vertical="off" fade="off" background_color_gradient_type="linear" background_color_gradient_direction="1px" background_color_gradient_direction_radial="center" background_color_gradient_overlays_image="off" arrow_colour="#6b6b6b" animation_style="zoom" /]
The Little Medicine Carrier
The Little Medicine Carrier is the story of a young boy, George Wayland, who carries and delivers the medicines for a country doctor to the ill people of the neighboring villages. During his travels, George finds many opportunities to do good and experiences challenging situations, which teach him the importance of resisting temptation and being honest in all his work.
The Little Medicine Carrier
Part of the "Children's Character-Building Collection"
Author Unknown
Available as a Paperback.