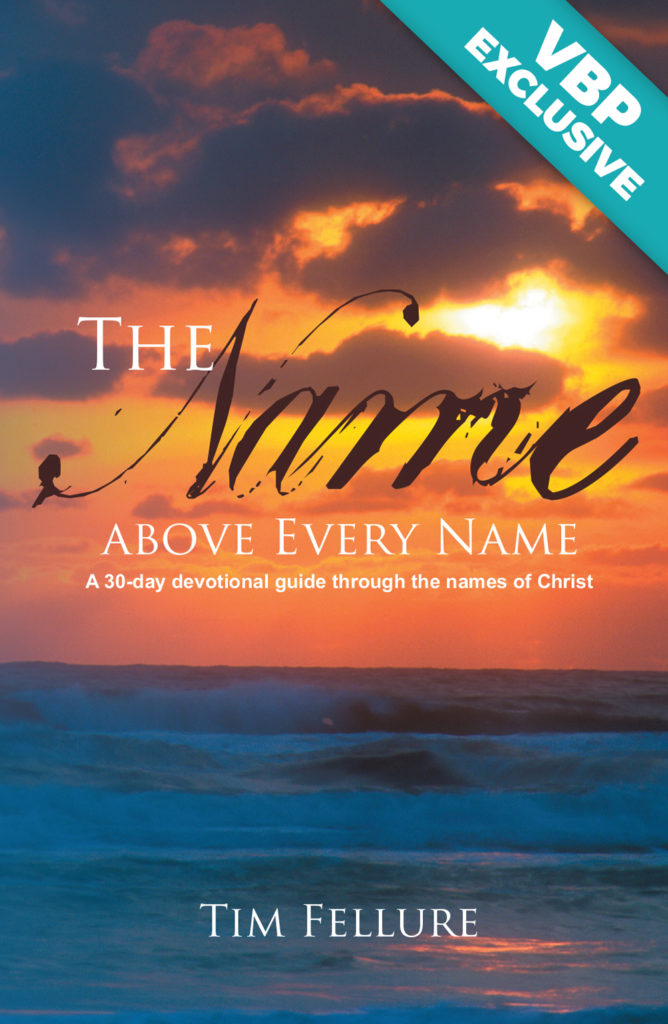 [et_pb_slick_woo_gallery _builder_version="3.2" image_size="woocommerce_single" link_slides="on" arrows="on" dots="off" center_mode="off" autoplay="on" pause_on_hover="on" adaptive_height="off" vertical="off" fade="off" background_color_gradient_type="linear" background_color_gradient_direction="1px" background_color_gradient_direction_radial="center" background_color_gradient_overlays_image="off" arrow_colour="#6b6b6b" animation_style="zoom" /]
The Name above Every Name
A 30-day devotional guide through the names of Christ.
No man ever lived who was called by so many names as Christ. The Muslim has exhausted his knowledge of Allah when he learns the 99 names of his god in the Koran, but the more than 700 titles given to Christ in the Scriptures are only a portion of the names worthy of our Savior.
Downloadable PDFs are for personal use only and are not to be duplicated.
The Name above Every Name by Tim Fellure Available as a booklet, downloadable PDF and Kindle eBook.