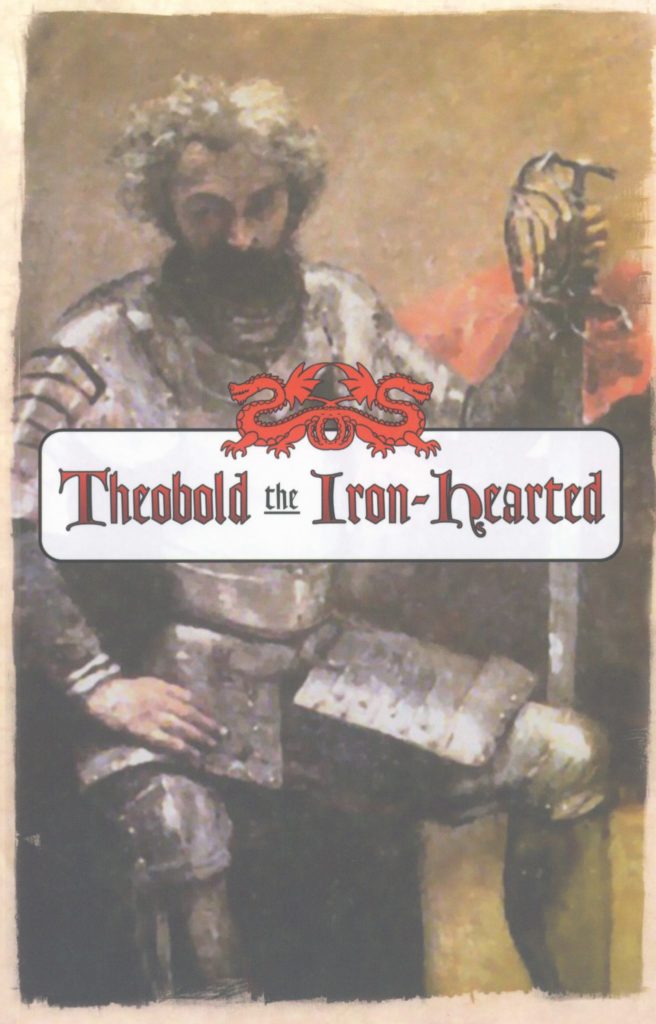 [et_pb_slick_woo_gallery _builder_version="3.2" image_size="woocommerce_single" link_slides="on" arrows="on" dots="off" center_mode="off" autoplay="on" pause_on_hover="on" adaptive_height="off" vertical="off" fade="off" background_color_gradient_type="linear" background_color_gradient_direction="1px" background_color_gradient_direction_radial="center" background_color_gradient_overlays_image="off" arrow_colour="#6b6b6b" animation_style="zoom" /]
Theobold the Iron-hearted
Set in 15th century Europe, this is a tale of two knights—Theobold and Erhard—who are placed in circumstances in which they are forced to learn Jesus' principle from the Sermon on the Mount: "But I say unto you, love your enemies, bless them that curse you, do good to them that hate you..."
Written and first published in 1871, the author allows the light of lives transformed by the grace of God to beautifully shine. The "Iron-Hearted" man now wants a softened heart given by God, as well as the Holy Spirit to teach him to have a childlike submission to his true King—Jesus.
Theobold the Iron-hearted
Part of the "Children's Character-Building Collection"
Author Unknown
Available as a Paperback.